PowerA releasing new Kirby-themed Switch controller and case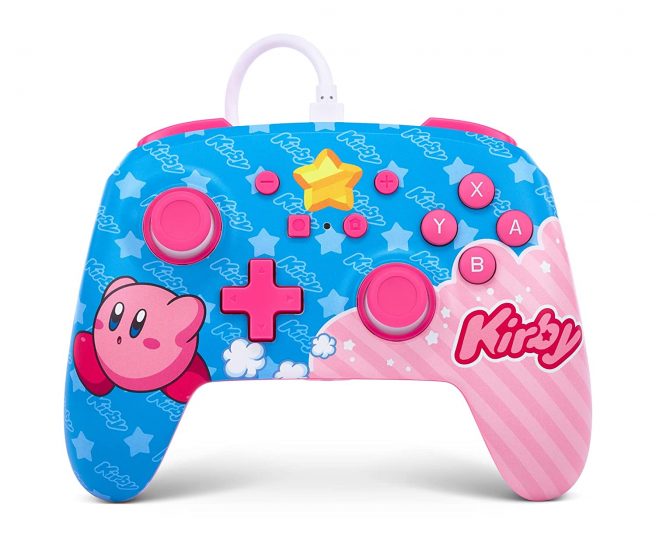 PowerA has revealed that it is now starting to ship a new Kirby-themed enhanced wired controller for Switch based on the series' 30th anniversary. It should be available starting today in North America and Europe. However, it should be noted retailers like Amazon have it listed for July 15.
The controller "takes influence from the adorable protagonist's character design, with his signature pink color having a prominent focus." It contains mappable advanced gaming buttons, along with a lengthy detachable 10ft USB cable.
We'll also mention that PowerA is also planning a Kirby-themed protection case. This can be used with the Switch OLED model, regular Switch, and Switch Lite. It will be available as early as this Wednesday.
Here's a rundown of the case:
The officially licensed case for Nintendo Switch – OLED Model, Nintendo Switch, and Nintendo Switch Lite will keep your Nintendo Switch device snug and secure as though it has been inhaled by the Pink Puffball using his signature copy ability. Brought to life with shades of candy blue and pink, the case is as adorable as Kirby himself, and it's even equipped with a built-in stand which is perfect for gaming in Tabletop Mode.
You can check out the Kirby-themed Switch controller and case from PowerA in the gallery below.
Those that are interested in these products can pre-order them on Amazon here.
Source: PowerA PR
---
Nintendo Everything is a participant in the Amazon affiliate program. The website may receive a partial commission through orders placed with this retailer.
Leave a Reply