PQube publishing western version of Bustafellows in 2021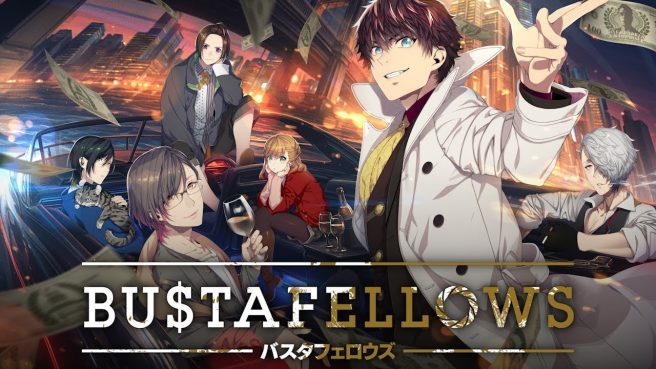 This past weekend, we heard that the visual novel Bustafellows will be getting an English release. We now have a bit of additional information about what exactly the plan is.
PQube has come forward with confirmation that it will handle the western version of Bustafellows. Additionally, the title is planned for 2021 in North America and Europe.
Here's an official overview of Bustafellows as well as a trailer:
Originally an Asia only launch, Bustafellows is a gripping otome visual novel with an incredible urban noir aesthetic, emphasised through stunning character and environmental art from renowned artist, Sumeragi Kohaku. Mixing dangerous romance with murder mystery, players are invited to leap into the lead role, solving mysteries and making decisions that may well alter the course of history!

Following the fantastic reception to its 2019 launch in Japan, Bustafellows has been one of the most highly anticipated visual novels to be brought to the West.

Incredible Story & Interactive Gameplay

Romance, mystery, dangerous relationships and the power to leap back in time, Bustafellows follows the role of our heroine protagonist as she becomes embroiled in a thrilling plot about love and murder. Using your notepad to record clues and key pieces of information, you will solve crucial puzzles and navigate complex relationships as you journey into this sizzling interactive mystery and find love!

Introducing brand new time sensitive gameplay mechanics, Bustafellows challenges players to use intuition to choose wisely as they are confronted with difficult choices – make a decision or wisely skip as your choices are critical when building intimacy with your love interests in this exciting, steamy otome novel!

5 Romance Options

Develop a romantic relationship with Limbo, Shu, Helvetica, Mozu and Scarecrow; five dangerous fellows who may very well fall in love with you. Choose your route and build your affection with each ikemen through an interactive system.

Multiple Endings

Explore different routes and endings reflected by your choices made during the story. Shape your story through the choices you make, and unlock special side stories to learn all about each character and their true feelings!
Leave a Reply