[Preview] Two Cartoon Network hits make the leap to gaming, courtesy of WayForward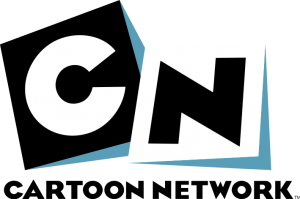 ---
Cartoon Network's two smash hit TV shows, Adventure Time and Regular Show, are getting the video game treatment thanks to D3Publisher and Cartoon Network Enterprises.
---
Author: Spencer
Check out the full preview here!
---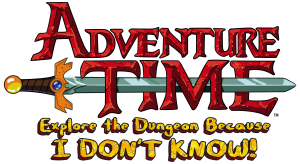 ---
Platform(s): Wii U, 3DS
Release Date: TBA, Fall 2013
Following last year's DS and 3DS title, Adventure Time: Hey Ice King! Why'd You Steal Our Garbage?!!, comes a new story and adventure from Adventure Time creator Pendleton Ward and developer WayForward: Adventure Time: Explore the Dungeon Because I DON'T KNOW!.
Fans will once again return to the "Land of Ooo" to save the Candy Kingdom by exploring the enormous Secret Royal Dungeon and uncovering its many mysteries. The game is expected to play similar to the previous title, with side-scrolling gameplay like that in Zelda II: The Adventure of Link, although it is unknown at this time whether this game will include an overworld. Playable characters include Finn, Jake, Marceline, Cinnamon Bun, and more to come, also featuring the characters' voice work from the television series.
This time around, players can team up with friends in a new four-player cooperative mode and explore the world of Adventure Time together. Algebraic!
---

---
Platform(s): 3DS
Release Date: TBA Fall 2013
OOOOH! Mordecai and Rigby finally make their video game debut in Regular Show: Mordecai and Rigby in 8-Bit Land, also from developer WayForward in close collaboration with show creator JG Quintel. When the dynamic duo get transported to the "8-Bit Land", Mordecai and Rigby will have to put their skills to the test as they utilize unique abilities to navigate through their favorite video game worlds. Nothing has been released about gameplay as of yet, but based on WayForward's previous titles, it's likely that the game will be a puzzle platformer of some sort.
Much like Regular Show, the video game looks to be anything but.
---
WayForward is further expanding their list of 3DS developments with these two hit franchises, so it will be interesting to see if they begin to take advantage of other 3DS features such as StreetPass and SpotPass (the former of which was used in Centipede: Infestation, albeit to a small degree). An exact release date for these titles is not set yet, but they will both be released this fall, just in time for the holidays.
What do you think? Any fans of Adventure Time or Regular Show here that want to sound off about the possibilities surrounding videogame adaptations of both franchises?
---
---
---
---
Asset gallery:
---
---
---
---
---
---
---
---
---
---
Leave a Reply