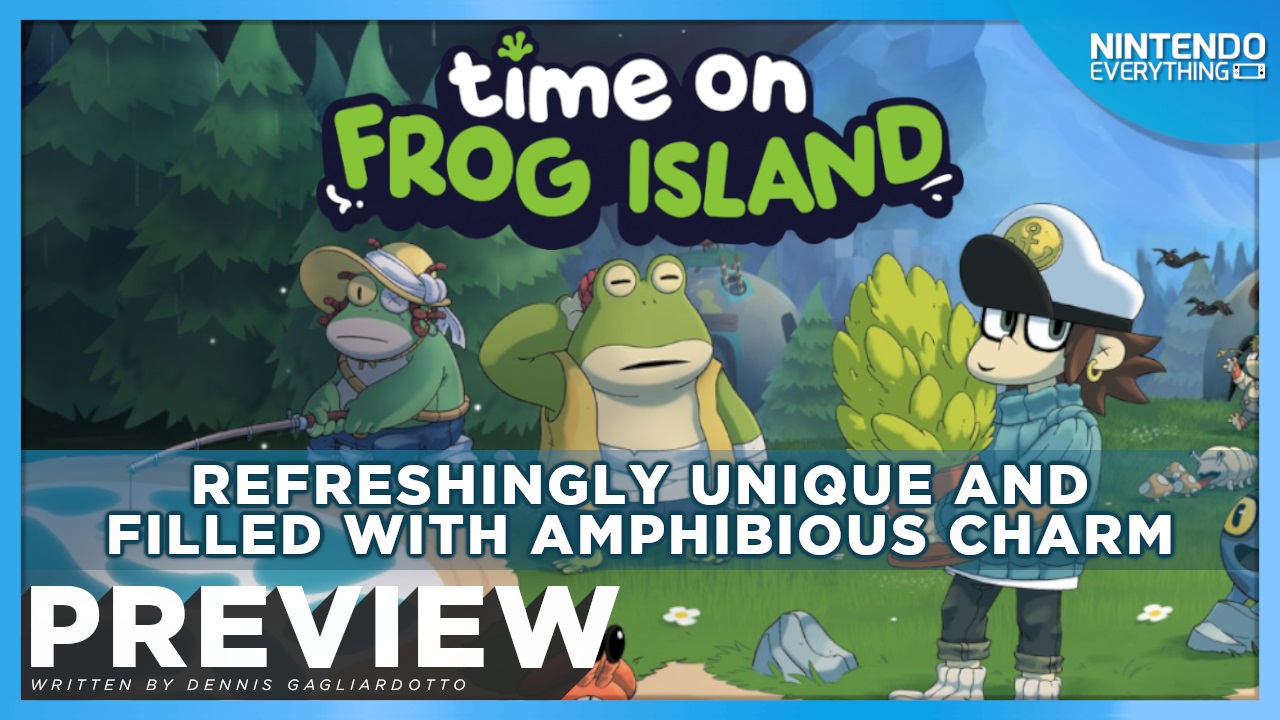 It seems with every passing year we get more and more creative minds in the indie space expanding certain genres and what it means to perceive gameplay within them. One of the more popular areas of growth and reach we've seen in recent memory is through the guise of simulators – whether they may be farming sims, life sims, etc. – and how their flexibility can create such a creative playground for forward-thinking ideas that make for cathartic, memorable, and almost addictive experiences. Time on Frog Island, formerly known as Trading Time: A Croak Tale, is next up in a slew of releases in an ever-growing genre that seems to push ideas and the concept of sims forward with each new title – however inspired they may be by the giants of the genre – and it's a pleasure to have had an early look at the game on Switch to see just where the minds at Half Past Yellow lie and how they're making their version of what it means to be stranded on an island and having to start from scratch.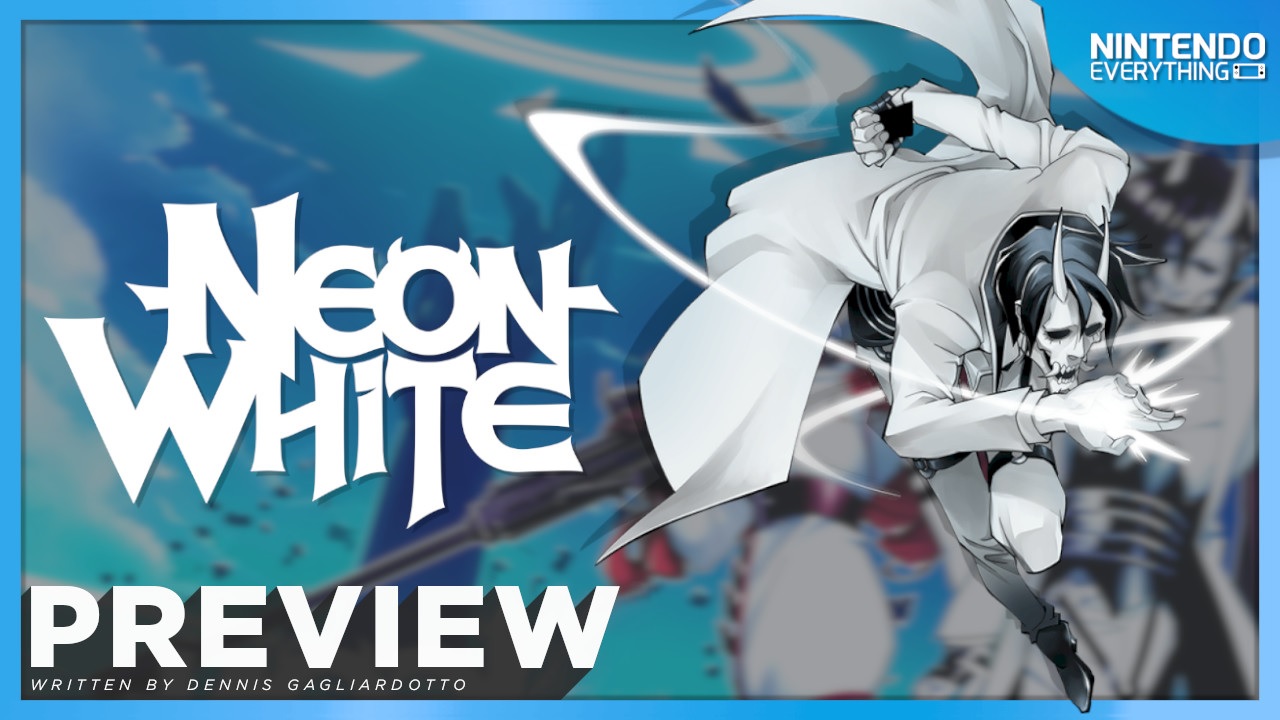 Annapurna Interactive has long been one of my favorite publishers with a catalog that's unrivaled thanks to some of the most unique and memorable games the medium has seen. I've always said they're the video game equivalent of what A24 is to film, and their ability to consistently bring together and showcase talent from a wide array of indie developers is what will always make them stand out within the industry. It's no surprise then that they'd once again work together with the ever-evolving, consummate artistry that makes of the foundation of Ben Esposito's creative intellect for his new Switch game, Neon White. With credits under his belt showcasing works across What Remains of Edith Finch, Tattletail, and Donut County, it's clear that there's no way to describe his work other than eclectic and forward-thinking, and with our recent invitation to see him personally present Neon White to journalists, it's clear that the game is set to be another big hit with a game that's as exciting and refreshing as it is fast and flashy.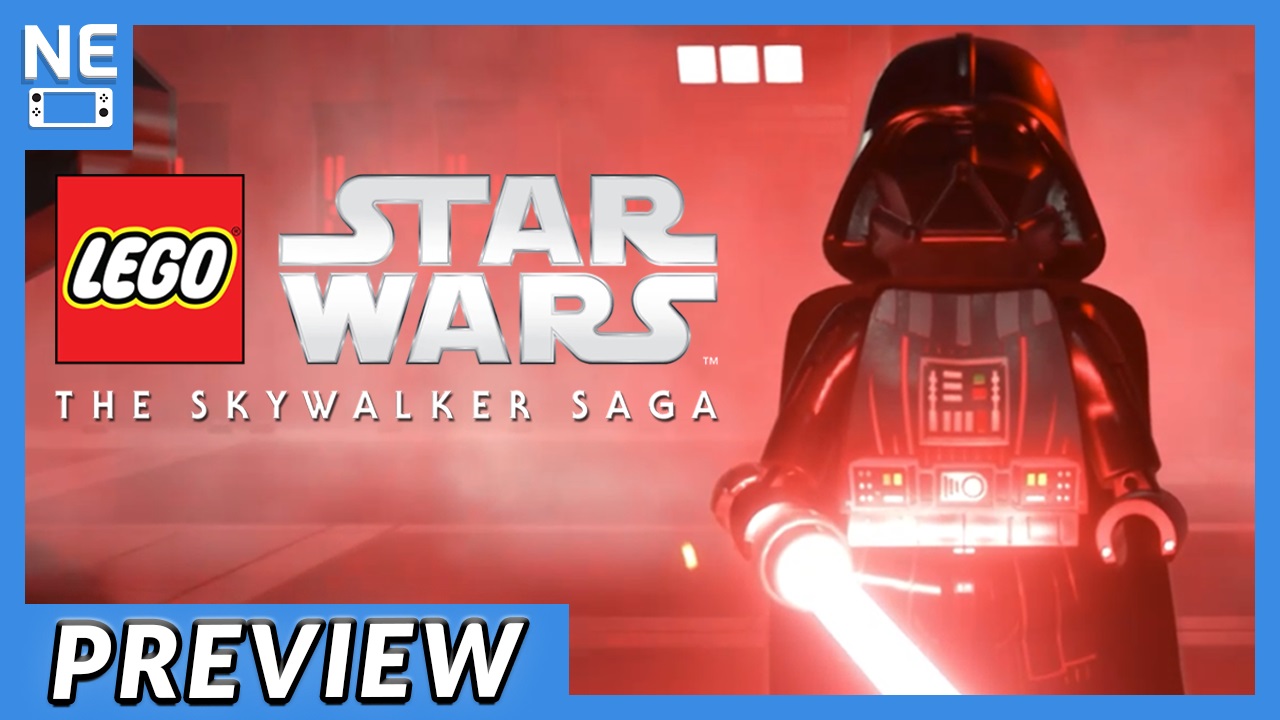 LEGO Star Wars: The Skywalker Saga is the newest installment in the long-running LEGO series. Recently as part of a press preview, I had the opportunity to watch more than 40 minutes of gameplay for the title ahead of its launch and I came away quite impressed.
The game appears to be a departure from the classic LEGO formula. New layers of complexity are added to the gameplay, making the whole experience feel more engaging and truly different from past games in the series. You can check out my full impressions and the gameplay footage in the video down below.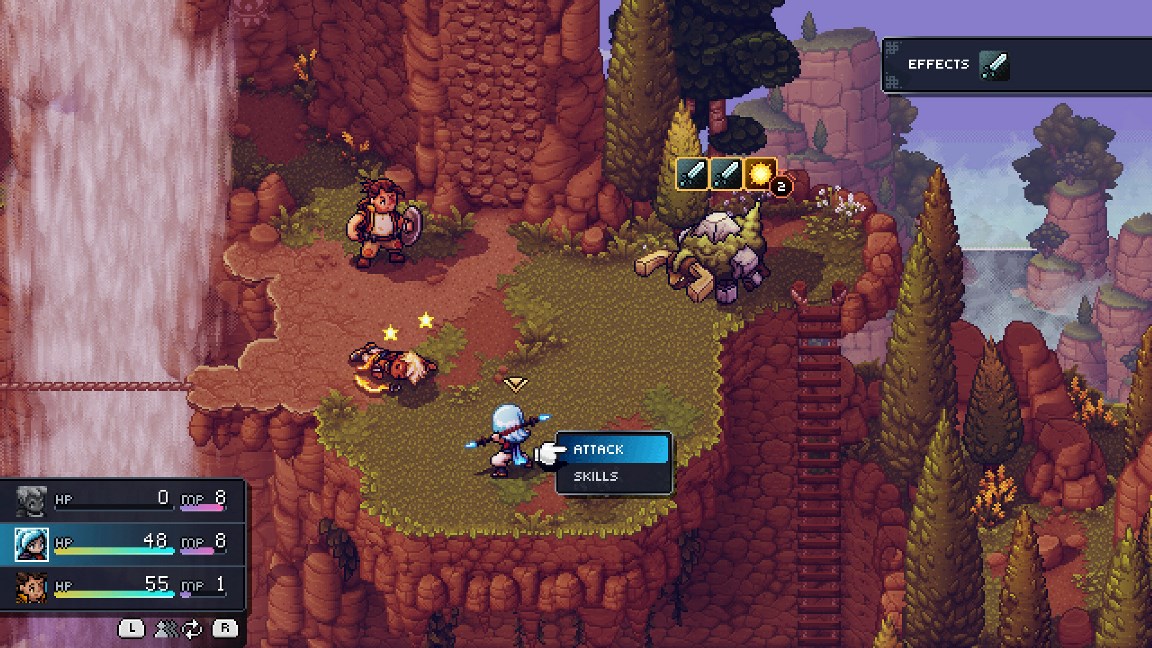 Sabotage Studio brought us The Messenger back in 2018, and was quick to launch a Kickstarter for its next project, Sea of Stars. With a team that has grown from 7 to 25 strong, the game has been in the works since 2017. We were recently invited to sit in on a playthrough of a section of the game, and to have a casual chat with the studio about their latest endeavor. As before, this new project boasts detailed pixel graphics that truly bring their world alive, but what sets Sea of Stars apart from it's predecessor the most is not the use of more colors, but the changeover of genres into the turn-based RPG realm of gaming.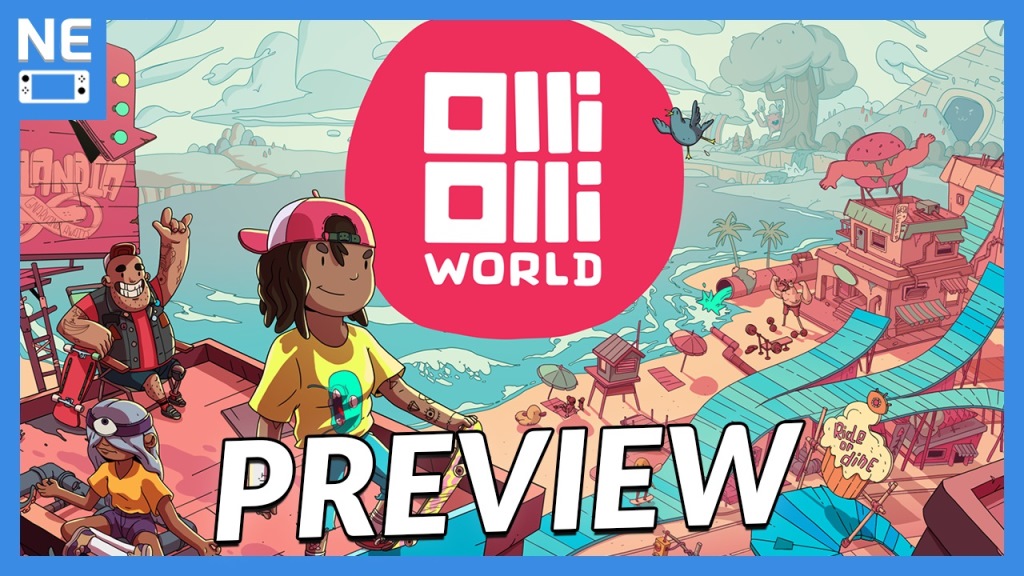 We recently had the opportunity to play an early demo of OlliOlli World, the new entry in the series that mixes 2D platforming and skateboarding. While we specifically went hands-on with the PC version, the game will also come to Switch for its launch on February 8.
Based on my time with OlliOlli World, I was really impressed by how much fun I had playing it. The gameplay is a bit different compared to the typical titles out there, but it works really well, with each mechanic complementing the other. Be sure to check my full impressions in the video down below.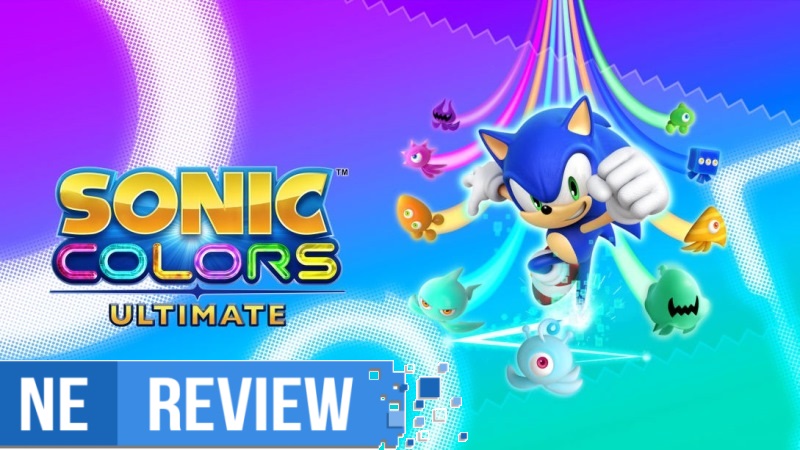 System: Switch
Release date: September 7, 2021
Developer: SEGA / Blind Squirrel
Publisher: SEGA
---
By the time the credits rolled during my playthrough of Sonic Colors: Ultimate, a remaster of the well-received 2010 Wii exclusive Sonic Colors, I had been converted from a skeptic into a believer. Beyond dabbling in a few of the 2D games as a kid, I had long been hesitant to dive into a modern 3D Sonic game; this is a franchise with baggage, so much so that not even Sonic Team seems certain how to please its most diehard fans. So I'm thrilled to report that Sonic Colors: Ultimate is not only overwhelmingly fun to play, but also that the Switch is an excellent place to play it.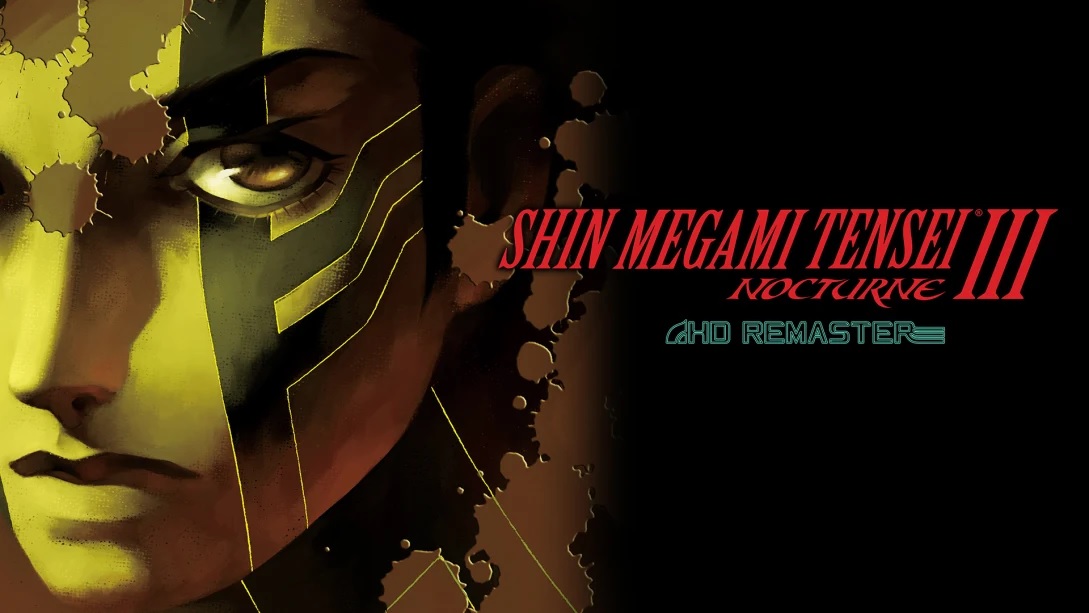 I've enjoyed digging into sprawling, dense RPGs ever since I was a kid, but Shin Megami Tensei has long been one of my gaming blind-spots. That's despite me being a huge fan of the Persona series of spin-off RPGs – which are so popular in 2021 that still calling them spin-offs feels a bit reductive. So, when Atlus announced that Shin Megami Tensei III: Nocturne would be getting an HD remaster for Switch and other platforms, I was excited to finally experience a classic game in the franchise on a more modern, convenient platform.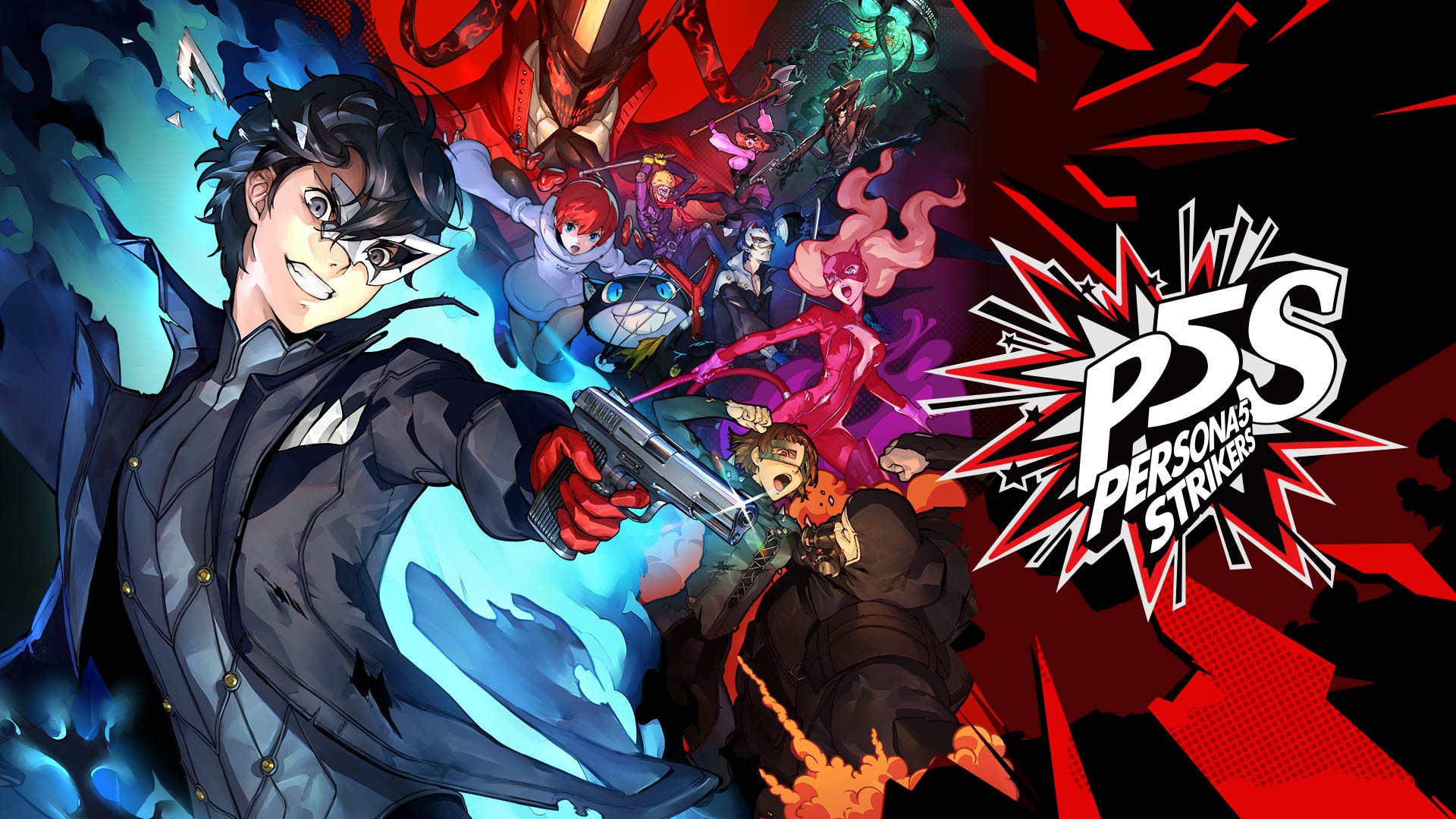 This past week, Atlus was kind enough to invite us to a pre-release event for the upcoming Switch title Persona 5 Strikers. We were able to go hands-on with the game to see the first full mission, including story, Warriors-style combat, and even the introduction to the mysterious new party member, Sophia.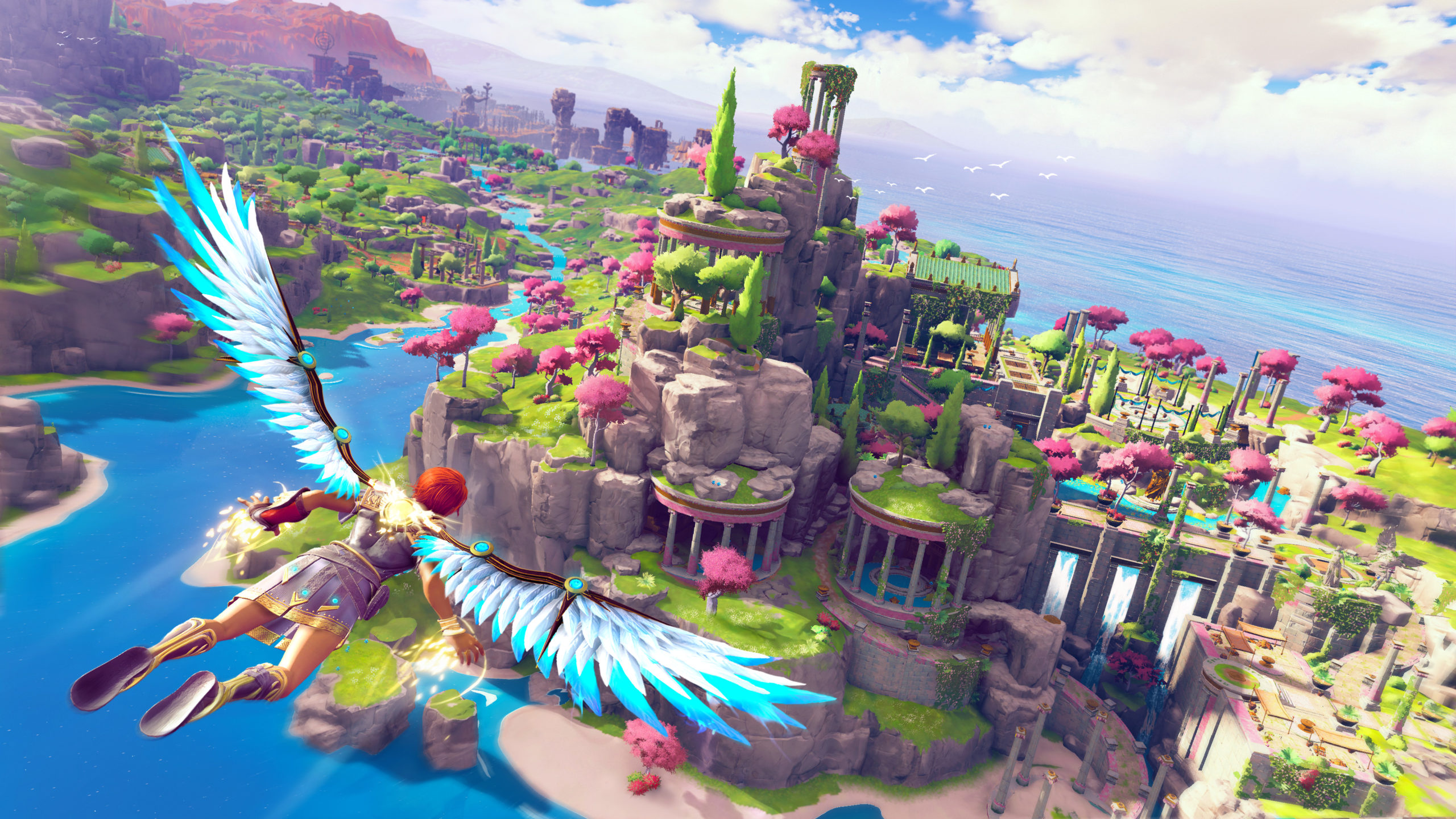 When Gods & Monsters was initially revealed in 2019 at Ubisoft's E3 event, it was a title I couldn't stop thinking about for the duration of the expo and well beyond. As the months passed by though, the radio silence would have me worried. As its initial release window of February 2020 started to approach, it became more apparent with the lack of information that this target wouldn't be hit, and sure enough we would eventually get confirmation of a delay. The game has now finally resurfaced, and after having spent two hours with it as part of a hands-on event, Gods & Monsters – now known as Immortals Fenyx Rising – has come far since its reveal and may prove to be one of Ubisoft's most beautiful, magical, and adventurous titles in a very long time.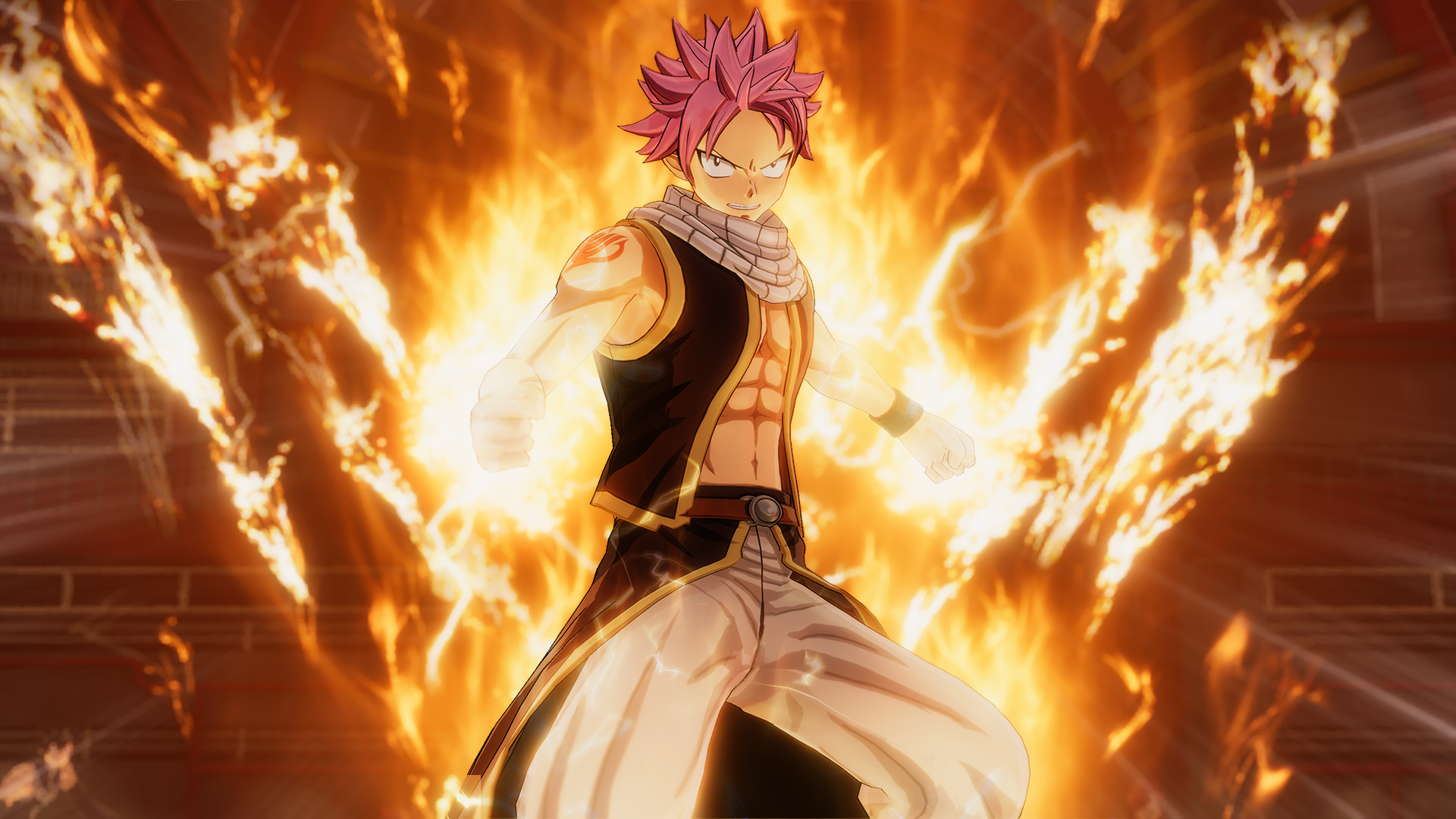 This past week, Koei Tecmo were kind enough to invite us to a pre-release event for their upcoming title, "Fairy Tail". Due to a last-minute bug, the Switch build was unavailable to try out, but we went hands-on with the PS4 build of the game and were able to capture direct-feed gameplay of new features. This includes the battle system, every spell available, a boss battle with Jellal, exploring Magnolia, Lucy's room, close-ups of the character models and more.
Check out our in-depth impressions post here, and look forward to a second interview with producer Keisuke Kikuchi soon on the website. You can also look forward to this weekend's episode of Nintendo Everything Podcast (Apple Podcasts, Spotify, PocketCasts, more) for Oni Dino's first-hand experience at the event.