Prince of Persia: The Lost Crown announced for Switch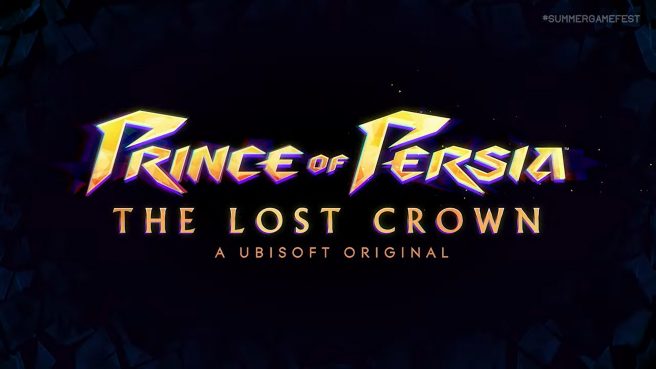 Original (6/8): During Summer Game Fest 2023 today, Ubisoft announced Prince of Persia: The Lost Crown for Switch. It will launch on January 18, 2024.
The game returns to the series' roots as a 2.5D action platformer. Here's an overview:
In this brand-new adventure, players will embody Sargon, a young, gifted warrior, and member of an elite group called The Immortals. As they are sent to rescue Prince Ghassan, they will explore Mount Qaf, a once wondrous place, now cursed and hostile. Sargon and his brothers-in-arms will soon discover that time itself will be a treacherous foe and that the world balance must be restored.

Inspired by the Metroidvania structure, Prince of Persia: The Lost Crown lets players explore a handcrafted world at their own pace. From the majestic Citadel of Knowledge to the colorful landscapes of the Hyrcanian Forest, players will discover a variety of environments inspired by Persian mythology. By acquiring new time powers, unlocking unique abilities, and combining them in combat, Sargon will progressively delve deeper into Mount Qaf, solving puzzles, finding secrets, and completing exciting side quests.

In this epic journey, Sargon will fight his way through mythical enemies, larger-than-life bosses, and vicious traps. By combining combat and platforming skills, players will defeat time-corrupted creatures such as Jahandar, the dreadful Manticore, guardian of the Citadel. Players will be able to express their creativity in a deep and engaging combat system to trigger devastating combos.

While exploring this mythical place, players will be fully immersed thanks to the original soundtrack created by Mentrix. The Iranian-born composer mixes both traditional instruments and modern sounds to guide players from one environment to another. Mentrix will be joined by award-winning composer Gareth Coker bringing his own personal touch to convey the epic scale of the boss fights.

Developed by a team of seasoned veterans from Ubisoft Montpellier, Prince of Persia: The Lost Crown is a fresh take on the legendary franchise, bringing new characters & lore, engaging narrative, and exciting gameplay mechanics into the mix.

Key Features

Unleash Your Inner Warrior – Use your Time Powers, combat and platforming skills to perform deadly combos and defeat time-corrupted enemies and mythological creatures. Acquire and equip new Amulets at shopkeepers to play as you see fit.
Lose Yourself in the Prodigious Mount Qaf – Discover a cursed Persian-inspired world filled with bigger-than-life landmarks. Explore a variety of highly detailed biomes, each with its own identity, wonders and dangers. Use your wits to solve puzzles, find hidden treasures and complete quests to learn more about this corupted place.
Live an Epic Adventure – Immerse yourself into a Persian mythological fantasy through an intriguing and original story. Cross paths with colorful characters to better unravel the mysteries of Mount Qaf.
Embark on a Carefully Crafted Experience – Enjoy high quality graphics, immersive cinematics and fresh Artistic Direction, along with a unique gameplay fluidity thanks to 60 frames per second rate on all platforms.
Get a look at the debut trailer for Prince of Persia: The Lost Crown below.
More information will be shared during Ubisoft Forward on June 12, 2023. Access the official site here.
---
Update (6/12): Two new trailers have been released, which we have below.
Leave a Reply