PriPara: All Idol Perfect Stage announced for Switch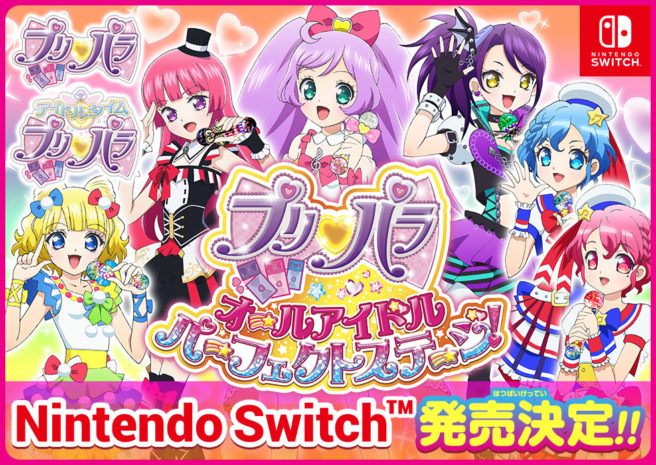 Fans of idol games, rejoice: Takara Tomy A.R.T.S has announced PriPara: All Idol Perfect Stage exclusively for Switch. Described as a "fashion and rhythm action game", it will launch in Japan on March 22nd. Early copies of the game will include a download code for a Shion and Hibiki card set. Another early purchase bonus will be announced later.
PriPara (short for Prism Paradise) is mostly known as an arcade game in Japan, though there are also several anime series and movies. PriPara is the successor to the Pretty Rhythm franchise, which is also a series of idol rhythm games.
Leave a Reply