Prison Architect: Island Bound expansion releasing for Switch in June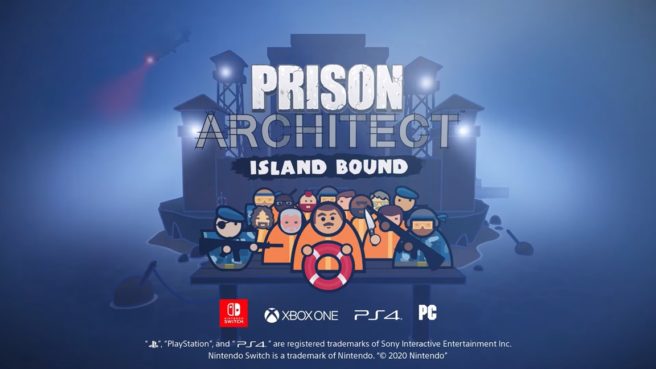 Paradox Interactive and Double Eleven today revealed the next expansion for the prison management simulator Prison Architect. Island Bound will launch for Switch on June 11, the two sides confirmed.
Here's a rundown of everything that's included:
The Island Bound expansion integrates seamlessly with Prison Architect's existing gameplay, expanding it further with more buildings, security options, construction opportunities, and prison customization. Players will be able to create island compounds without needing an access road.

Island Bound's Key Features:
– Sea and Air: Upgrade your prison's logistics with a variety of ferry and helicopter transport options that deliver supplies and inmates directly to docking areas around your compound. But be aware, there are now more access points to sneak contraband into the prison.
– Chain Link Up: Maximize your prison's efficiency by linking docks, helipads, and roads to specific deliveries. You can even toggle what services are available to each delivery point within your compound.
– Supermax Security: New security objects make it easier to search deliveries and prisoners as they enter the prison, or at key security checkpoints. Additional emergency services can be called when things get out of hand, including Air Firefighters, Elite Ops Teams, and Air Paramedics.
– Island Life: Customize your Island or Connected Island Plot with over fifteen nautical tiles and objects. Shape the land around your compound with moats, rivers, and lakes for security, or for style – no access roads needed!
– The Rock: Manage the world's most famous prison with two premade maps: Alcatraz Prison and Alcatraz Island.
We have a trailer for Prison Architect: Island Bound below.
Source: Paradox PR
Leave a Reply