Project Octopath Traveler – early results for the feedback survey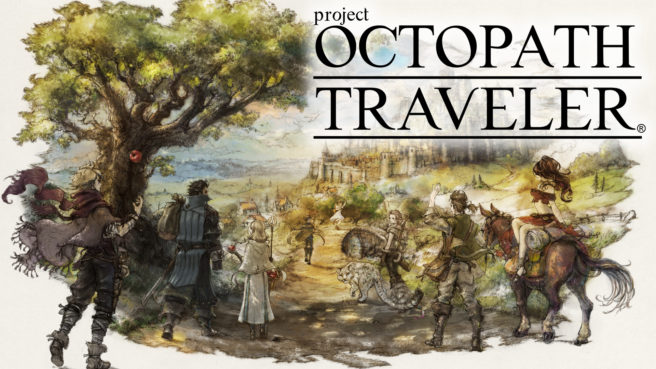 After the latest Nintendo Direct, a demo for Project Octopath Traveler went up on the Switch eShop. Square Enix then asked those who played the trial to provide feedback in a survey.
A Switch news notice went out this week with interim results for the survey. It will be open for one more week. Since the notice was sent on the Japanese channel, we assume that the early results are based on responses from Japan, but that's not officially confirmed.
In any case, the notice has the following results:
Which route did you play in the demo?
– Both: 63%
– Primrose only: 19%
– Olberic only: 18%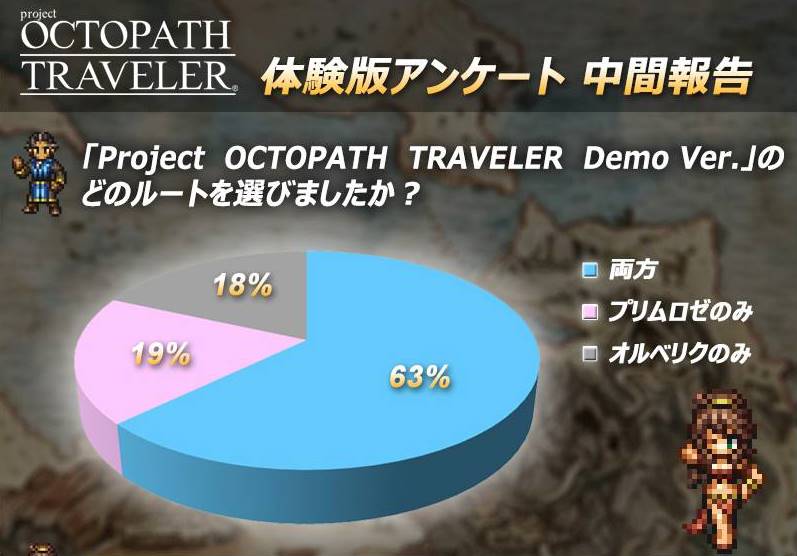 If you were to rate this game on a 5-star scale, how many stars would you give?
– 5 stars: 32%
– 4 stars: 53%
– 3 stars: 12%
– 2 stars: 2%
– 1 star: 1%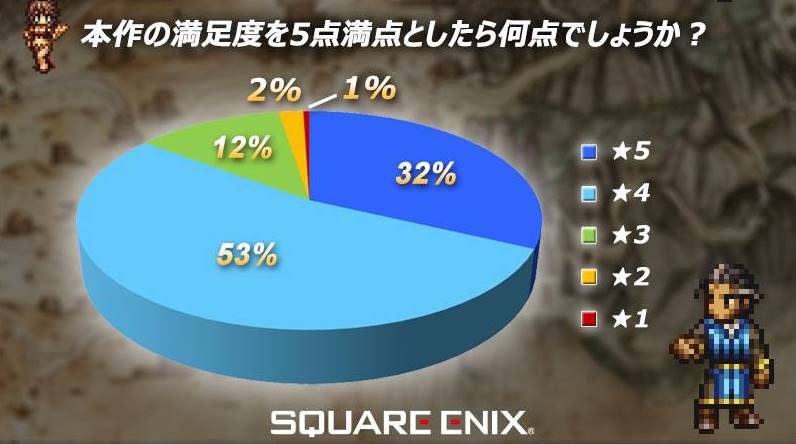 Some of the feedback that users wrote in the survey are as follows:
– Wish the movement speed could be faster
– Some parts of the map were hard to see
– Hope for a feature to skip events
– The menu is a bit inconvenient (maybe criticizing the UI quality)
– Could the text be a bit bigger?
– Make the battles more interesting
Finally, the post specifies that the development team will work harder to make the game even more enjoyable to everyone, including addressing the aforementioned feedback.
Source: Switch news
Leave a Reply