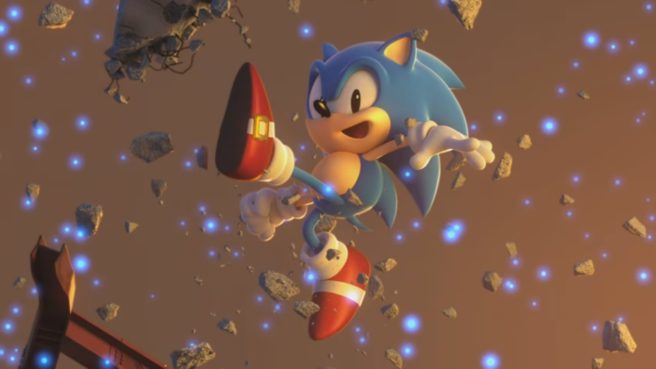 After teasing fans for quite some time, the next Sonic game from Sonic Team made its first appearance during the franchise's 25th anniversary party Friday night. Project Sonic 2017 was given its first trailer, and NX was even confirmed as one of the project's target platforms.
The video showed both Modern Sonic and Classic Sonic in action. Does that mean SEGA intends to make the title as a follow-up sorts to Sonic Generations? Apparently not. Takashi Iizuka, a well-known developer inside Sonic Team, said that the new game is not a sequel. That would certainly rule out Sonic Generations 2!
Thanks to Jake for the tip.
Leave a Reply