Puzzle Bobble Everybubble details Baron's Tower, opening movie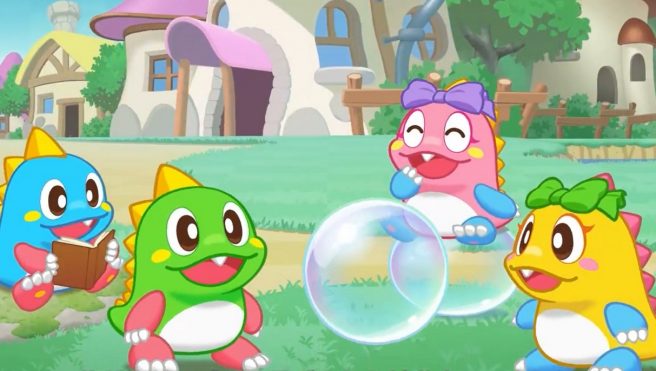 ININ Games and Taito shared a new round of details about Puzzle Bobble Everybubble today, this time covering Baron's Tower.
The tower is an area that appears in the story mode, and it will require you to erase bubbles that are automatically added infinitely. Online ranking is available and divided into three difficulty levels and number of players, allowing you to compete with players from all over the world for high scores. By clearing a specific score, you will be able to progress through the storyline related to the Baron's Tower.

* Online play requires a paid membership to Nintendo Switch Online.
Puzzle Bobble Everybubble fans can get a first look at Baron's Tower with gameplay, more details, and a special message from the development staff and the title's protagonist, Bub, with a new video going up at 6 AM PT / 9 AM ET on March 24, 2023. We've included it below.
And here's the opening movie for Puzzle Bobble Everybubble:
We'll also note that the first-ever play session for the game will be held at Evo Japan 2023 at Tokyo Big Sight between March 31 and April 2. During the first two days, Bub will be present to take pictures.
Puzzle Bobble Everybubble launches for Switch on May 23, 2023.
Leave a Reply