Puzzle-platformer Tamashii heading to Switch this month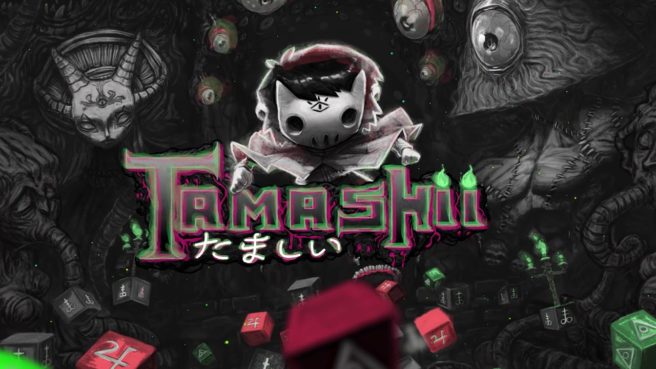 Publisher Digerati has announced another upcoming game for Switch. In partnership with developer Vikintor, the puzzle-platformer Tamashii is heading to Switch.
Here's an overview of Tamashii, along with a trailer:
Inspired by obscure Japanese games from the 90s and late 80s, Tamashii is a unique puzzle-platformer set in a distorted world of striking horror and unsettling imagery.

An eldritch entity lurks inside the temple, a disturbing domain of death and danger. A mysterious stranger is summoned to this twisted hell to discover the source of evil that emanates from within. Can you survive the devilish traps, tricky puzzles, and monstrous beings looming in Tamashii's dark corridors?

Key features
Pixelated aesthetic and atmosphere inspired by Japanese titles of the 90s and late 80s
A harrowing blend of platforming, puzzles, and skin-crawling horror
A mysterious tale, complete with secrets and Easter eggs to uncover
Time trial/score attack modes for additional challenge
A 'slow-motion' accessibility modifier to assist players
Tamashii launches for Switch on December 25.
Source: Digerati PR
Leave a Reply