Quake II gets surprise release on Switch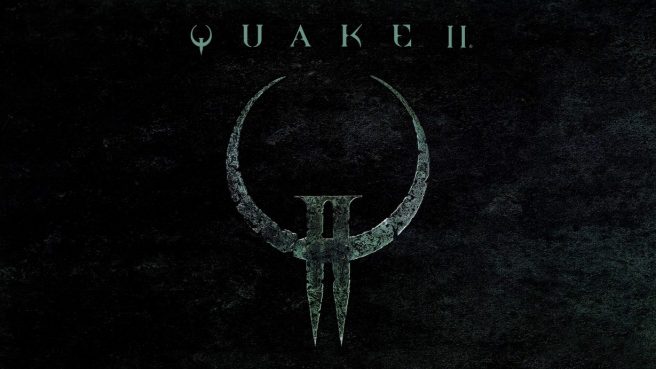 Surprise – Quake II is now available on Switch. Bethesda just released the game on the Switch eShop, which comes as part of QuakeCon 2023.
This follows the original Quake that made it to Switch in 2021. That one also saw a surprise launch during QuakeCon.
As for Quake II, it comes with the Call of the Machine expansion plus original Mission Packs, Quake II 64, online and local multiplayer, cross-play support, and optional motion aiming. More information can be found in the following overview:
Developed by id Software in 1997, Quake II is a critically acclaimed first-person shooter that introduces an entirely new science fiction narrative and setting. Now, experience the authentic, enhanced and complete version of the original.

Key Features

– Experience the military sci-fi FPS, enhanced
– Get the original Mission Packs: The Reckoning and Ground Zero
– Play the all-new expansion "Call of the Machine"
– Get Quake II 64 for free
– Enjoy online and local multiplayer/co-op
– Play together with cross-play
– Motion aiming ready

Experience the Original Game, Enhanced

Enjoy the original, authentic version of Quake II, now with up to 4K* and widescreen resolution support, enhanced models, improved enemy animations and gore, improved and restored AI behaviors, enhanced cinematics, dynamic and colored lighting, anti-aliasing, depth of field, the original, heavy rock soundtrack by Sonic Mayhem, and more.

Play the Intense Military Sci-fi Campaign

Mankind is at war with the Strogg, a hostile alien race that attacked Earth. In response, humanity launched a strike on the Strogg homeworld…it failed, but you survived. Outnumbered and outgunned, fight your way through fortified military installations and shut down the enemy's war machine. Only then will the fate of humanity be known.

Get Both of the Original Mission Packs

Quake II includes both original mission packs: "The Reckoning," featuring 18 campaign levels and 7 deathmatch maps, and "Ground Zero," featuring 15 campaign levels and 14 deathmatch maps.

Mission Pack: The Reckoning

In the first official expansion pack for Quake II, you are part of an elite commando force that must infiltrate a Strogg site. Once inside, you must scour industrial landscapes, crawl through waterways and air ducts, navigate treacherous canyons teeming with vicious mutants, stow away on an alien spacecraft, and destroy the enemy's secret moon base.

Mission Pack: Ground Zero

In the second official expansion pack for Quake II, you, and a few marines are the lucky ones. You've made it to the surface of Stroggos in one piece and are still able to contact the fleet. The Gravity Well, the Strogg's newest weapon in its arsenal against mankind, is operational. With the fleet trapped around Stroggos, only 5% of ground forces surviving, and that number dwindling by the second, your orders have changed: free your comrades and destroy the Gravity Well.

Play the All-New "Call of the Machine" Expansion

A brand-new Quake II experience from MachineGames consisting of 28 campaign levels and one multiplayer deathmatch map. In the depths of Strogg space lies the Machine, a singularity capable of collapsing the fabric of reality. Fight across time and space to find the Strogg-Maker, destroy it, and change the destiny of man and machine.

Get Quake II 64 for Free

Enjoy all 19 campaign levels, 10 multiplayer deathmatch maps, and an additional, original soundtrack in this release of the original Quake II 64.

Enjoy Online & Local Multiplayer and CO-OP

Fight the hostile Strogg through the gritty, military sci-fi campaign and expansions in 4-player online or local split-screen co-op, and compete in pure, retro-style combat with support for 16-player (online),*4-player (local split-screen), or *8-player (local split-screen) matches. Bot support for offline and online DM and TDM modes included.

Play Together with Crossplay

Play the campaign and all expansion packs cooperative or go toe-to-toe in multiplayer matches with your friends regardless of platform!

Motion Aiming Ready

Improve your gunplay with an option that allows you to aim using gyro controls. The option can be used in conjunction with the control stick for the perfect blend of immersion and accuracy.
We've included the official trailer from Bethesda below.
Official Trailer
Quake II is live on the Switch eShop for $9.99.
Leave a Reply