R.B.I. Baseball 20 announced for Switch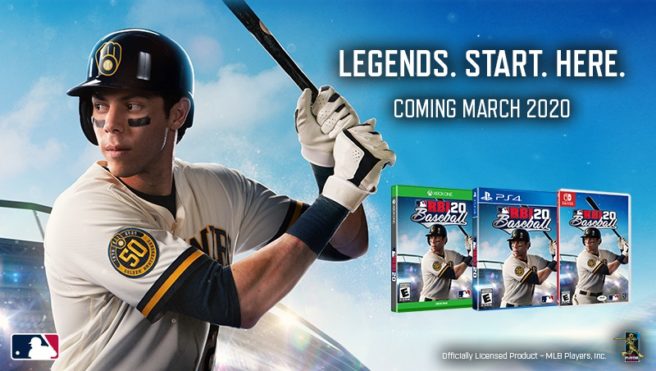 MLB Games has announced that R.B.I. Baseball 20 is coming to Switch. The title will be sold both physically and digitally in March 2020.
R.B.I. Baseball 20 is said to include "an ever-increasing array of updates, features and enhancements developed by the MLB Games & VR team, billing itself as a uniquely fast-paced baseball experience with wholly retooled hitting and pitching mechanics, along with a host of improvements covering a broad spectrum of visual and game play categories." Christian Yelich will be gracing the cover as the featured athlete.
Here's a promo video:
Thanks to Jes T for the tip.
Leave a Reply