R-Type and New Adventure Island hitting Wii U Virtual Console in NA tomorrow
Posted on July 13, 2016 by Jake in Wii U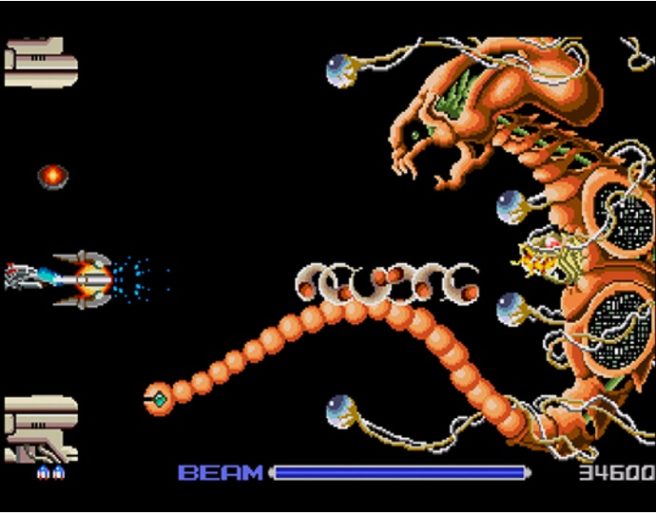 Seems like Konami is pretty keen on the Wii U's Virtual Console this week as, not only will Bonk's Adventure be arriving, but so will R-Type and New Adventure Island. Their descriptions from Nintendo's website:
R-Type
Power-up your spaceship and prepare for battle!

This is a completely faithful port—right down to the character details—of the famous shooting-game masterpiece, R-TYPE. Destroy the POW armor and 1 of 6 different units will appear, which you can then use to power up your R-9. Equip Bits and obtain Laser Units to make the Force appear and to power it up. The Force can then be integrated into or separated from your R-9. Make the most of your weapons, including the Reflecting Laser Beams, Air-to-Surface, and Antiaircraft Lasers. Keep pressing the fire button to fire blasts from the Beam Cannon. Press and hold the fire button to charge the Beam Gauge, then release it to fire a devastating Wave Cannon blast! The longer you hold it, the stronger the blast! The ultimate highlights are the N32bosses that await you at the end of each stage, including a stage that pits you against a giant warship.
New Adventure Island
Rescue your bride and stop the wicked Baron!

On peaceful Adventure Island, the islanders are celebrating the wedding of Master Higgins and Tina, the "Miss Island Queen." Suddenly, the celebration is interrupted by the appearance of Baron Bronsky and his henchmen, who kidnap Tina and the island children! Master Higgins must set out to rescue the children and his beloved Tina in this side-scrolling action game! Throw hatchets and boomerangs, hop on skateboards, and guide Master Higgins safely to the goal in each area! New Adventure Island consists of 7 exciting stages! Each stage is split into 4 areas, with a boss waiting at the end of the final area. Defeat all the bosses and release the kidnapped children! And waiting in the castle of the final stage—the wicked Baron Bronsky! Help Master Higgins defeat him and reclaim his bride!
R-Type will be priced at $7.99, while New Adventure Island will be $5.99.
Thanks, again, to Jonathan for the heads up!
Leave a Reply