R-Type Dimensions announced for North America and Europe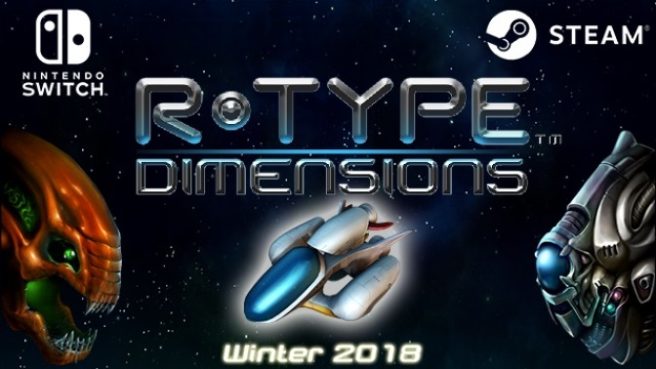 Tozai Games announced R-Type Dimensions for Switch in Japan a few hours ago. Fortunately, the developer has already confirmed release plans for the west.
Tozai says R-Type Dimensions is hitting Switch "in late 2018." A price point hasn't been confirmed as of yet.
Here's an English overview and trailer:
R-Type Dimensions includes both acclaimed arcade classics initially published by Irem, R-Type and R-Type II. Each title can be played in classic mode with the original 2D graphics and retro music or with hi-res 3D graphics and remastered audio.

Two new features will be introduced in this edition: Full power-up mode, allowing players to power their ships to maximum weapon in Infinite Mode, and Fast forward, the ability to speed up the game in any mode. The Switch version will also feature in-game achievements.

Additional features of R-Type Dimensions include:
– Two complete games: includes all 8 original R-Type levels and all 6 original R-Type II levels
– Switch between hi-res 2D/3D graphics with revamped music, or play the classic versions with the push of a button
– Infinite Mode and Level Select: learn the levels inside and out for the perfect, 1CC runs
– Co-op Mode: 2 players can play together "couch co-op" style or add collision for competitive play
– Slow motion play function: weave through bullets and enemies with ease
– Custom controller configuration: change the button layout to match your play style
Source: Tozai Games PR
Leave a Reply