Replikator, top-down shooter with roguelike elements, hitting Switch this week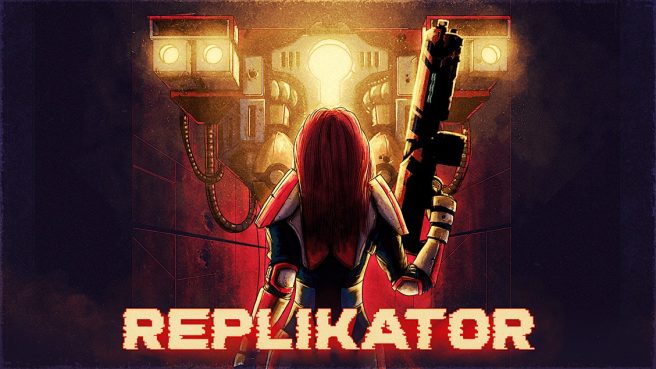 Publisher Ratalaika Games and developer Meridian4 announced today that they're bringing Replikator to Switch this week. A release is planned for May 26, 2023.
Replikator is a top-down shooter with roguelike elements. For more information, check out the following overview:
Replikator offers shooter fans a sci-fi setting where gameplay centres around exploring the intricate labyrinths of space stations and fighting with hordes of enemies. Dozens of weapons and implants (passive skills) help the player but a sharp eye and evasive movement are also required to avoid hail of bullets and monsters that lurk. If the player's character dies, then he will be reborn at the very beginning, but thanks to the resources found, he will be able to buy permanent improvements that will help him move forward in the next run.

It appears that an accident occurred at the classified research complex, which led to the death of all personnel but all is not quite clear. A group of mercenaries led by the smuggler Khan will have to find out the reason for what happened.

To keep explosive action 'unpredictably' challenging, station mazes and items in them are generated procedurally, so each attempt is essentially unique. Gradually, the player will find blueprints of new items as well as finding entries from the crew of the complex which will reveal what happened here. At the same time, the player has the main goal – to get to the Replicator and defeat it.

Key Features

Dynamic battles. You will have to constantly move and aim well to survive!
Danger at every turn. Many different enemies and traps will not let you get bored.
Dozens of upgrade items. Explore stations looking for new upgrades for your character.
Meta progression. In this game, each death will only make you stronger, because after death you will be able to buy permanent improvements for your character and the hub ship.
Procedural generation! The location of rooms, enemies and traps, as well as weapons and all items, are generated procedurally.
Space raccoon! and three more playable characters. All of them differ in starting characteristics, preferred weapons and special techniques.
Intriguing story. Explore the abandoned science complex and find out what happened here!
Take a look at a trailer for Replikator below.
The game will be sold digitally on the Switch eShop. Pricing is set at $9.99 / €9.99.
Leave a Reply