Report: No immediate plans for Fortnite Battle Royale on Switch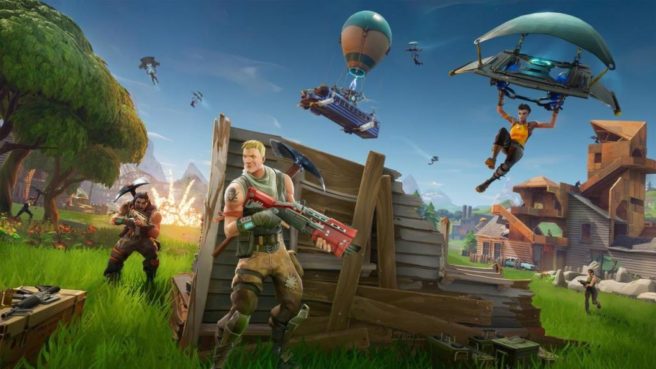 Fortnite on Switch is a rumor that always seems to pop up, but especially more so this week. That's because LeakyPandy, who leaked some information about the most recent Nintendo Direct but was also off base with many claims regarding the presentation, posted new speculation on Twitter that's making the rounds.
LeakyPandy claims that the PvP Battle Royale game and the PvE Save the World mode will be coming to Switch, with an announcement at E3. Further stated is that cross-play will be supported and Nintendo exclusive content is planned.
USgamer is putting a break on this week's rumors, however. After checking in with its sources close to Nintendo and Fortnite Battle Royale, "they are not aware of any plans to announce Fortnite Battle Royale either at E3 or at this time in general." USgamer does caution that "things can also change quickly", but it sounds like Fornite isn't coming to Switch at this time, and an announcement at the big expo in June is very unlikely.
If Fortnite Battle Royale does happen to get announced at any point, we'll definitely let you know. But this is also a good time to point out that one should always be skeptical of rumors – especially ones from unsubstantiated sources.
Leave a Reply