Rhythm Heaven: The Best Plus gets first review in Famitsu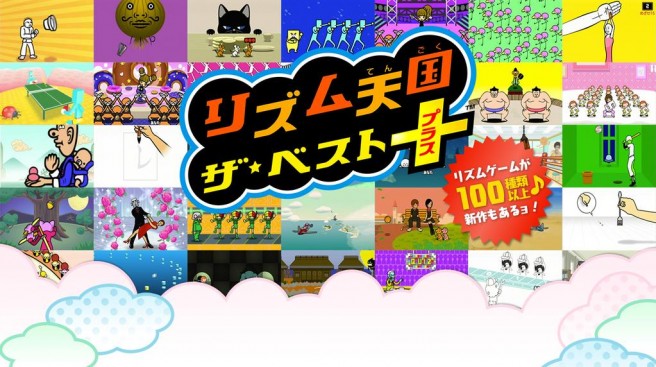 In last week's issue of Famitsu, the magazine published a first review of Rhythm Heaven: The Best Plus. Three editors gave the game an "8" while a fourth gave it a perfect "10". In total, Rhythm Heaven: The Best Plus earned a total of 34 points out of 40.
If you're interested in reading up on Famitsu's review, head past the break. We have it translated in full.
Reviewer 1 – 8

Although controls are super simple as you just push a button with good timing, there is a great variation of rhythm games. It's wonderful that you can enjoy over 100 types of rhythm games which are a combination of old and new. The sense of accomplishment is really great when you match the rhythm successfully. Thanks to the "input timing display" on the lower screen, you can understand whether you missed because of being too slow or too fast. This seems like the natural culmination of the series.

Reviewer 2 – 8

Since clearing the majority of the game, I noticed I wanted to play more carelessly. The game does gradually increase in difficulty, which is a good to help adjust the player, although the timing is all too familiar and can easily be accomplished using the touch screen. The co-op player mode for multiplayer is actually quite interesting and a great place to play.

Reviewer 3 – 8

The ridiculous assistance system is alive and well, and the reaction of the sound and picture against the input is pleasurable and unique. There's no novelty that's truly outstanding, and new things include "Rhythm Hair Loss" and "Wrestler Conference", which both help the nature of the omnibus aspects of the game. In addition, new users might feel that it really appeals to them. Some things were really enhanced this time around, such as the martian interpreter, which was very interesting.

Reviewer 4 – 10

The pattern of the rhythm is limited, but the variations of the types of music and video deployment are rich. New game modes, and they are bound to make you laugh! Timing of the button input is based on visualization, and it can be displayed with the music in practice. There's also a rich assist function for beginners to progress through without difficulty. Coins accumulate endlessly as long as you keep doing your favorite games, and I even like the fact that your in-game choices increase.
Leave a Reply