Rhythm Sprout release date set for February, new trailer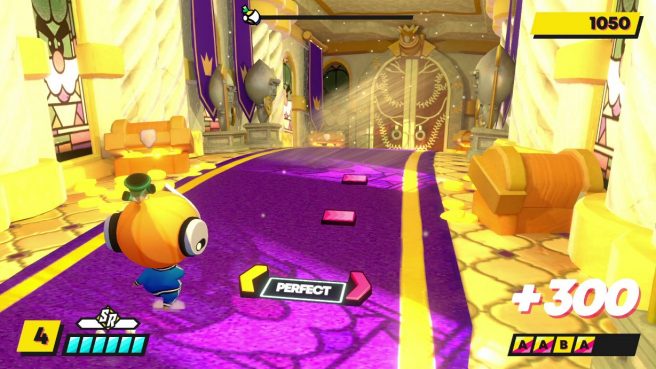 Thanks to publisher tinyBuild and developer SURT, we have a final release date for Rhythm Sprout. The game is on track to release for Switch on February 1, 2023.
Rhythm Sprout was announced for Switch in April 2022. It then received a Q1 2023 release window this past September.
Here's some information about the game:
Join the courageous Sprout, the Chosen Onion, on a whimsical quest to stop King Sugar Daddy's Bad Sweets army from invading the mighty Vegetable Kingdom. Help restore Princess Cauliflower to power by venturing across the realm in handcrafted levels including the Winter Woods, Haunted Mansion, and Daddy's Club, each with its own musical theme to boogie to.

Slay beats on dance floors throughout a vibrant wacky world. Dodge, attack, and slice sugary foes to the sound of an original soundtrack featuring a cornucopia of genres like, disco, K-pop, lo-fi, EDM, metal, and more. Uncover new lands to face devilish enemies ranging from loathsome gingerbread people to wicked ice cream cones.

A wide variety of game modes, level modifiers, and high-sync beatmaps allow for endless remixed levels and hours of replayability, providing a stimulating challenge for rhythm game veterans as they master enemy attack patterns and experience new twists while replaying familiar levels. To sweeten the pot, become the freshest vegetable on the dance floor by unlocking adorable new skins to customize Sprout's outfits and weapons.
Jon Vait, CEO at SURT, said of his new game: "From hand-drawn artistry to an original soundtrack, Rhythm Sprout will delight rhythm game veterans and beginners alike with its sweet twist on the genre. Extensive music genres, level modifiers, and well-crafted beatmaps are brought to life to create an addicting experience that will be hard to put down."
A new trailer accompanying the release date news for Rhythm Sprout can be found below.
Rhythm Sprout will cost $14.99 on the Switch eShop.
Leave a Reply