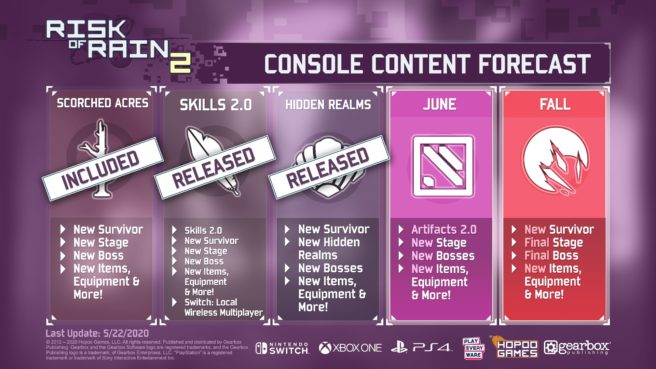 Hopoo Games today shared an updated roadmap for the console versions of Risk of Rain 2, including Switch.
The Scorched Acres, Skill 2.0, and Hidden Realms updates are all available. Artifacts 2.0 now has an actual release month of June. The final update in the roadmap, which had been scheduled for this summer, has now been pushed back to the fall.
We have a look at the roadmap above, which offers a breakdown of upcoming content.
Leave a Reply