Rivals of Aether: Definitive Edition launches on Switch next week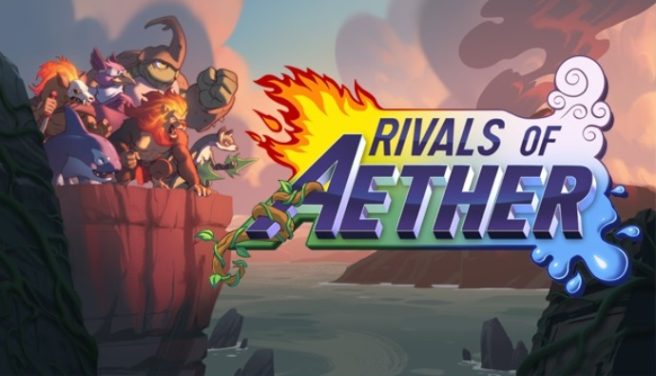 Switch fans have long been waiting for Rivals of Aether: Definitive Edition, the acclaimed fighting game from Dan Fornace. The good news is that it'll finally be launching in just a few days.
Rivals of Aether: Definitive Edition is now confirmed for release on September 24. It will be sold digitally for Switch via the eShop.
We're told that Rivals of Aether: Definitive Edition "is fully loaded with content including six additional characters on top of the base eight and two of them are guests from popular indie games Ori and the Blind Forest and Shovel Knight: Treasure Trove." It also comes with "new features including 4 Player Online Multiplayer and a new Tetherball Game Mode."
Here's a rundown of what's included, along with a trailer:
What's Included

Twelve original characters plus indie guests Shovel Knight and Ori and Sein battle it out in this pixel perfect platform fighter. Harness the power of the elements and unravel the mysterious conflicts of the planet Aether in Story Mode, band with friends to take on shadowy creatures in Abyss Mode, and bring your combat skills online to challenge players across the world.

Brand New Modes

The Definitive Edition of Rivals of Aether includes updates to fan favorite modes like Abyss, along with a new game mode – Tetherball. It's a sports battle mode that allows players to use their character skills to compete in a best-of-three beach tetherball game!

Improved Online

The Definitive Edition also features a massive upgrade to the online functionality in Rivals of Aether. The player count is going up from 2 to 4 players max which introduces 2v2 and Free-for-All to Online Play in Rivals of Aether. We are also introducing online support for Abyss Versus, Abyss Endless and Tetherball.

Unlockable Milestones

The Definitive Edition has a great new system called the Milestone System for unlocking cosmetics. We could explain how it works but no one can explain it better than Adam Carra.
Leave a Reply