Rocket League dev says Nintendo has been open and helpful, Switch will be close to other versions, cross-play will be safe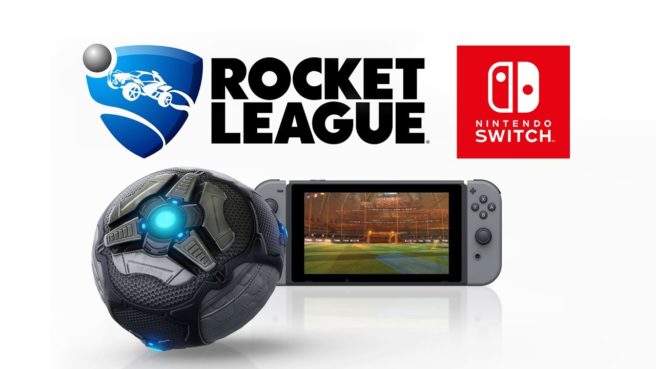 One of Nintendo's big E3 announcements last month was the reveal of Rocket League for Switch. Psyonix's VP of publishing Jeremy Dunham spoke more about the game in an interview with GamesIndustry.
Dunham started out by saying that the Switch version "is a bit of a passion project" and noted how "Nintendo has been very open with giving us whatever resources that we need":
"It is a bit of a passion project for us and we want to make sure it is done exactly the way we want it to be done. Nintendo has been very open with giving us whatever resources that we need, answering any questions that we have, allowing us to do cross-network play, which is a big deal and very important to us and they had no problem with that at all. That was the very first question I asked them. I said: 'If we are going to commit to doing this, would you guys allow us to do cross-platform?' And they told me that if it is important to us, then we will do cross-platform. There wasn't even any hesitation."
Later on in the interview, Dunham spoke about why bringing Rocket League to Switch made sense:
"We tried to get it as close to the other versions as possible. In the very beginning, when we first released Rocket League, a lot of people were asking us about mobile versions. They wanted it on Vita or on mobile. But the need to play multiplayer over the internet on those platforms was a concerning problem for us. But now that we have two years of experience with the system, and we all own Switches ourselves and we know what it is about, we are not too worried about the online experience. We have enough tools and safeguards in place to make sure that if you are playing Rocket League on-the-go multiplayer, via the internet, then we will be able to handle that situation just fine and keep all players happy."

"That's what is cool about the console and one of the reasons we wanted to do it. Although it may not have the power of an Xbox One or a PS4, it does have that very unique aspect to it."
One of the big hooks with Rocket League on Switch will be the ability to play with others on PC and Xbox One. Dunham says players won't have anything to worry about since data isn't shared and nothing can be data mined.
Dunham explained:
"We don't share data between platforms. And there's no way that they can get in there and data mine anything from us, because it is all our own system. We handle the matchmaking and we handle the servers, it is all on our side, so we think we're covered. We are huge believers in cross-network play. Especially now that Minecraft has made the announcement that they want to do the same thing that we've been doing. It is inevitable. How long inevitable actually becomes reality, I don't know. But we think we are getting there. The key is for the community to really get behind the idea."
Leave a Reply