Rogue Company introduces a crossover with Rambo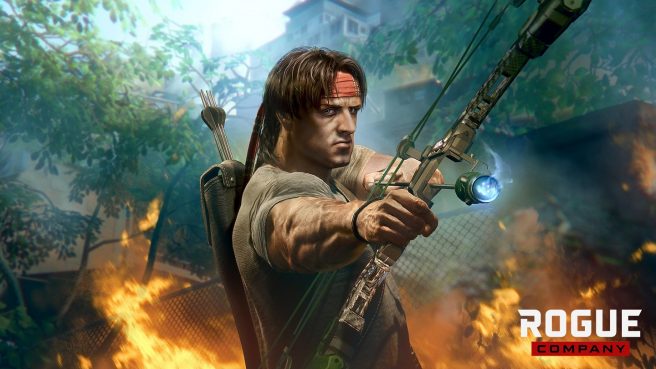 Hi-Rez Studios is no stranger to crossovers, and the company today announced that Rogue Company has teamed up with Rambo.
The new partnership comes about in collaboration with Lionsgate and Millennium Media. Players can now become John Rambo from Rambo (2008) with a character outfit for Seeker, and there are dozens of thematic rewards available through an in-game event.
The Rambo King Cobra Bundle is out now, priced at 2000 Rogue Bucks. It lets fans use a bow and arrow, sharpen their machete, and play as Rambo in Rogue Company with the Legendary Seeker Outfit. The bundle also unlocks Seeker as a Rogue, a jungle-themed Wrap that's inspired by the 2008 film, and more.
Also as part of the Rambo crossover in Rogue Company is an in-game event accessible as a bonus to all Rogue Company players. You'll be tasked with traveling upriver on Rambo's boat and fulfilling contracts during matches to get Epic and Legendary rewards including the Jungle Cobra wingsuit, a player title, and many more.
Here's a video promoting today's news:
Outside of Rambo, it's worth noting that Rogue Company is bringing about many new Project Saint quality-of-life features starting today. The maps Meltdown, Palace, and Skyfell have also become available in the 6v6 Team Deathmatch core mode. There's lots of additional information to be found with the official patch notes here.
Leave a Reply