Rogue Legacy, Double Switch physical pre-orders open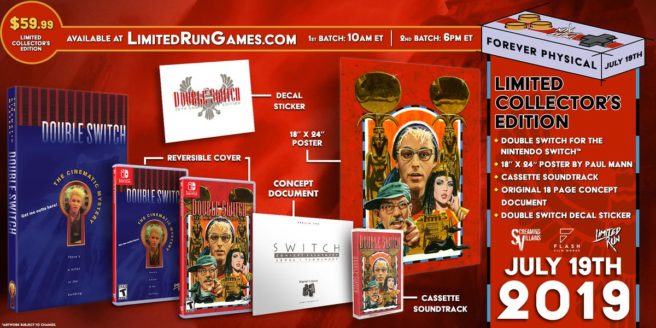 Limited Run Games has opened reservations for two new physical Switch games. Rogue Legacy and Double Switch are both now up for pre-order.
Rogue Legacy will only have a standard release, but Double Switch will also have a limited edition available. It includes:
– Double Switch on physical game for the Nintendo Switch
– 18 x 24 inch poster featuring all-new art from illustrator Paul Mann
– Original, never before seen, 18-page Double Switch concept document
– Double Switch soundtrack on cassette tape
– Double Switch 25th Anniversary Edition logo decal
You can pre-order Rogue Legacy and Double Switch on Limited Run Games' website here.
Leave a Reply