Root Double: Before Crime After Days Xtend Edition out for Switch in Q4 2020, will have special editions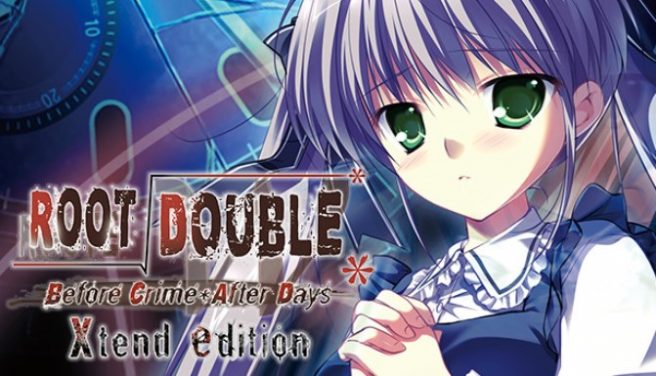 ININ Games has announced that it's teaming up with Sekai Project on the adventure game Root Double: Before Crime After Days Xtend Edition, which is now confirmed for release in Q4 2020 on Switch. As part of this, it'll be published physically with two special editions as well as digitally.
ININ Games will be making an exclusive limited edition and collector's edition, both of which will be sold exclusively at the Strictly Limited Partner Store. Pre-orders will open soon, with retail reservations to follow soon after.
The collector's edition will include:
– Collector's Box with magnetic latch
– Nintendo Switch Game with reversible Cover
– Acrylic Stand of Yuri
– Character Bio Art Cards
– Art Book
– Double CD Complete Soundtrack
– Mini Shikishi
– Poster
– Sticker Sheet
ININ Games also says that a limited set of body pillows (dakimakura), will be available exclusively in the Strictly Limited Games Partner Store. They'll be distributed for the first time outside its original Japanese release.
Here's an overview of Root Double: Before Crime After Days Xtend Edition, along with a trailer:
Developed by Regista and directed by Ever17 creator Nakazawa Takumi, Root Double -Before Crime * After Days- Xtend Edition follows the events of a nuclear meltdown at a research facility from two different points of view.

Leaving an unknown amount of survivors inside and a reactor at the verge of exploding, the rescue team is sent in to figure out the situation and save the ones left inside. Unfortunately the leader of the rescue team is suffering from amnesia, which makes the situation even more complicated. The player will uncover the events that have led to this disaster. Combining the stories of the different characters and experiencing every twist and turn is the only way to uncover the truth of what happened that fateful day.

What separates Root Double -Before Crime * After Days- Xtend Edition from contemporary games is its unique and highly involved Senses Sympathy System, in which the player must follow his senses and gut feeling and prioritize which character they want to focus on and follow, drastically changing the scenario and the outcome at every step. One wrong move can lead to their demise, and the many endings of the game are certainly not happy ever after…
Source: ININ Games PR
Leave a Reply