Rumor: Mario & Luigi 3DS XL system coming to North America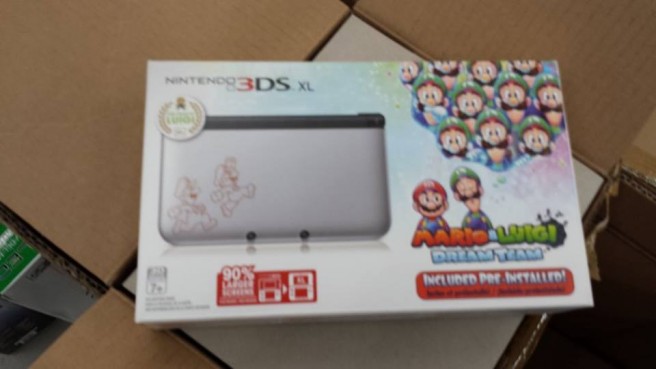 Could a new Mario & Luigi bundle be on the way to North America. Allegedly so. The silver system above was said to have been spotted at Walmart recently "in the back room". It will supposedly go on sale on December 2.
I've been debating whether or not to post this given how the last time we thought Nintendo was going to announce a specially-designed system, it turned out to be fake. I suppose we'll compromise by not including this in "The Digest" tab!
Leave a Reply