Rumor: New DS with two touchscreens releasing next year – UPDATE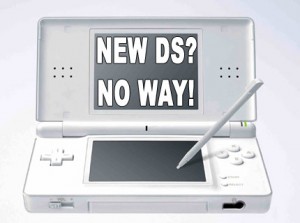 Update: Looks like Nintendo is pretty mum on the whole situation.
There have been rumblings for awhile that Nintendo plans to release a new DS in the somewhat near future. Last night, Matt Casamassina and Mark Bozon were speculating in their podcaast that a redesigned Nintendo DS would see the day of light, most likely without its GBA slot. Now Kotaku reports that we will see a new DS next year. Interestingly, both screens would be touch enabled instead of just the bottom screen.
Leave a Reply