Rumor: Switch's CPU and GPU clock speeds revealed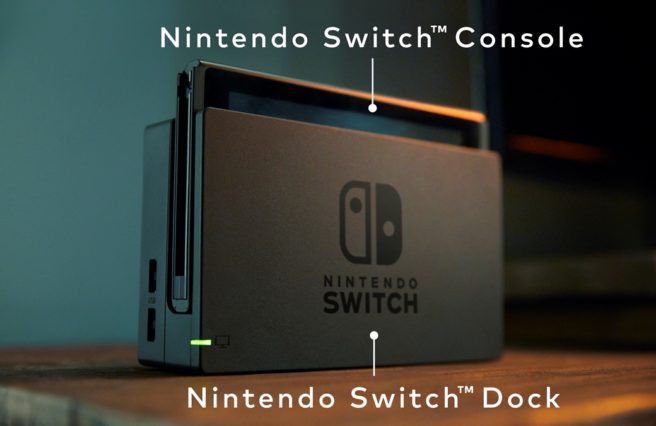 Digital Foundry and Eurogamer have a new report about the specs surrounding Switch. The big takeaways here concern the console's CPU and GPU.
Below is a notable excerpt from the new report today:
"As many have speculated, the new Nintendo hardware does indeed feature two performance configurations – and the console is categorically not as capable in mobile form, compared to its prowess when docked and attached to an HDTV. And we can confirm that there is no second GPU or additional hardware in the dock itself regardless of the intriguing patents that Nintendo has filed suggesting that there might be. With battery life and power throughput no longer an issue, the docked Switch simply allows the GPU to run much faster. And to put it simply, there is a night and day difference here.

Where Switch remains consistent is in CPU power – the cores run at 1020MHz regardless of whether the machine is docked or undocked. This ensures that running game logic won't be compromised while gaming on the go: the game simulation itself will remain entirely consistent. The machine's embedded memory controller runs at 1600MHz while docked (on par with a standard Tegra X1), but the default power mode undocked sees this drop to 1331MHz. However, developers can opt to retain full memory bandwidth in their titles should they choose to do so.

As things stand, CPU clocks are halved compared to the standard Tegra X1, but it's the GPU aspect of the equation that will prove more controversial. Even while docked, Switch doesn't run at Tegra X1's full potential. Clock-speeds are locked here at 768MHz, considerably lower than the 1GHz found in Shield Android TV, but the big surprise from our perspective was the extent to which Nintendo has down-clocked the GPU to hit its thermal and battery life targets. That's not a typo: it really is 307.2MHz – meaning that in portable mode, Switch runs at exactly 40 per cent of the clock-speed of the fully docked device. And yes, the table below does indeed confirm that developers can choose to hobble Switch performance when plugged in to match the handheld profile should they so choose.
Going over the specs further, before Switch was revealed, some information popped up on Twitter that was thought to be out of date / fake. However, Digital Foundry says that "Nintendo has briefed developers recently with the same information." Almost everything was on point besides the 4K30 aspect of the spec.
These were the specs that had surfaced on Twitter:
CPU: Four ARM Cortex A57 cores, max 2GHz
GPU: 256 CUDA cores, maximum 1GHz
Architecture: Nvidia second generation Maxwell
Texture: 16 pixels/cycle
Fill: 14.4 pixels/cycle
Memory: 4GB
Memory Bandwidth: 25.6GB/s
VRAM: shared
System memory: 32GB, max transfer rate: 400MB/s
USB: USB 2.0/3.0
Video output: 1080p60/4K30
Display: 6.2-inch IPS LCD, 1280×720 pixels, 10-point multi-touch support
Leave a Reply