Run and gun game Thunderflash coming to Switch this week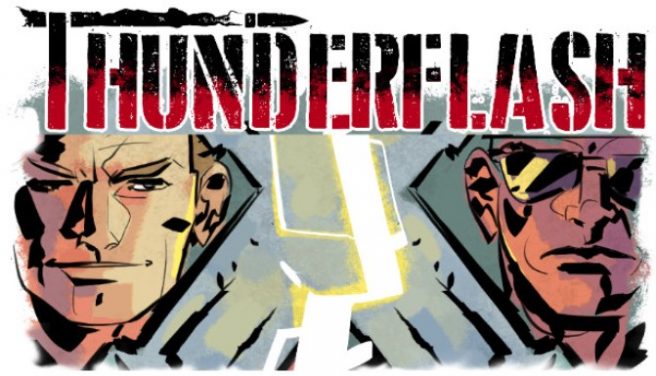 The run and run title Thunderflash will be appearing on Switch this week, Ratalakia Games and Seep announced today. It will be available on February 26.
Here's some information about Thunderflash as well as a trailer:
Grab your biggest gun and get ready for a wild shootout in Thunderflash!

Inspired by nostalgic retro games you know and love, Thunderflash will drop you into the combat zone top-down, and the intensity will never let up.

Play a solo mission or with a partner, and choose from bad boy commandos Rock or Stan, and go up against an army of mercenaries, military weapons and more!

The Kashmir is being occupied by a criminal organization known as Bloody Wolf, and your job is to make your country proud by taking them all down. Fight your way through waves of soldiers, explosives, vehicles and drones, and bosses, and collect more powerful weapons. Show that yo have what it takes to be a hardcore warrior!

Key Features:

– Intense top-down war zone action
– Collect powerful weapons
– Retro arcade / console inspired art and sound
– Single player and two player mode
– Boss rush mode
Thunderflash will cost $4.99 / €4.99 on the Switch eShop.
Source: Ratalakia Games PR
Leave a Reply