Runner3 introduces Mechiknight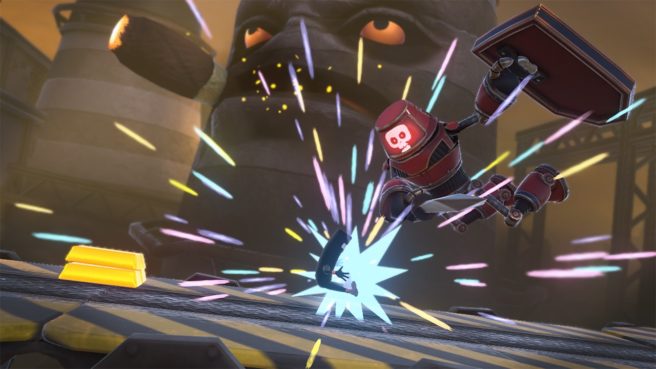 Choice Provisions published another blog post for Runner3 this week. For the latest entry, the developer tackles the new enemy Mechiknight.
Here's the full breakdown:
In Runner3, we're expanding the depth of interaction between CommanderVideo and his world—not only via the environment, but also via helpful elements like vehicles and harmful things like enemies.

Case in point, this handsome devil…

Most items in RUNNER and Runner2 can be "defeated" by a single action, making our cast of enemies feel somewhat… fleeting; you never really get to know them.

But this new enemy we're calling the Mechiknight will be a nuisance for several beats, forcing CommanderVideo to change up his strategy before being rid of the thing for good.

Since Runner3 forces CommanderVideo through the world at a breakneck pace, we had to design an enemy that could move with you in a way that wasn't confusing, and that also made sense thematically.

Enemies work best in our games when they are stationary and you can see them from a distance, giving the player time to prepare. So making sure that the Mechiknight gets into position early enough for the player to parse what's going on was very important.

We've got these dudes in game now. They work well. And they will Bonk you if you're not on your toes.
Leave a Reply