Saga of Sins release date set for March, new trailer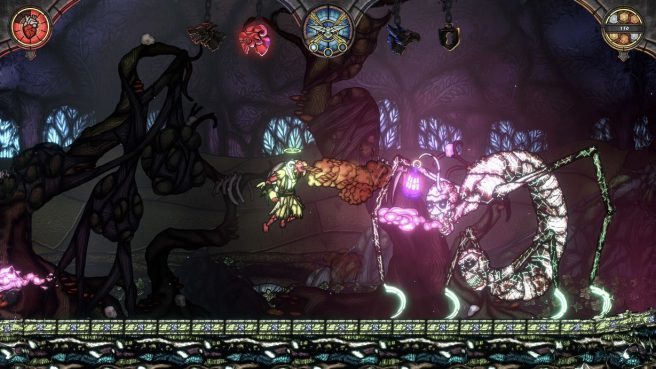 A release date has come in for Saga of Sins, the unholy action adventure game from Just For Games and Bonus Level Entertainment. Switch will be getting it on March 30, 2023.
Saga of Sins was originally made known for the console last August. It previously had a general 2023 launch window.
Here's some information about the game:
Saga of Sins is an unholy action-adventure featuring a mystical storyline and rewarding arcade gameplay! Immerse yourself in a world of stained glass inspired by the Dutch painter Hieronymus Bosch. (1450-1516)

Play as the righteous cleric Cecil who can enter people's minds by transforming into four unique demonic creatures such as a howling werewolf or a fierce gargoyle. Fight the seven deadly Sins and free the plague infested village of Sinwell. Every creature has individual skills that can be upgraded by spending the gold dropped by enemies. Once unlocked you can switch between the creatures on the fly to take advantage of their unique abilities.

However, not everything is as it seems, and an increased amount of unsettling things start to happen. Has evil befallen Sinwell? Or is Cecil simply losing his mind? Be prepared for inner conflict and surprising twists.

Saga of Sins' unique stained art glass style, the combination of a mystical storyline and rewarding arcade gameplay will delight action lovers.
A new trailer has been provided to celebrate the Saga of Sins release date news. Give it a look below.
If you're interested in going hands-on with Saga of Sins, a demo is currently available on Steam.
Leave a Reply