Sail Forth delayed to Summer 2022, new trailer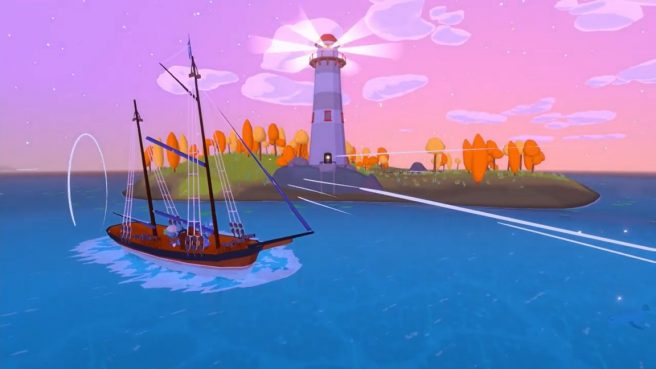 Publisher The Quantum Astrophysicists Guild and developer Festive Vector have provided an update on Sail Forth, confirming that the sailing adventure game has been delayed to Summer 2022. It was previously planned for this year.
Lots of work has gone into the game over the past year. The Quantum Astrophysicists Guild says it "has grown from a sailing simulation game to a full-blown oceanic adventure with tons of new content, quests, characters, and narrative." The company further explained: "With the scope of the game growing beyond our original plan, we've had to push the release to next year to make sure Sail Forth is the epic adventure our players deserve."
For those that need a refresher on Sail Forth, have a look at the following overview:
The open sea is calling… are you ready for an adventure that will unearth long-buried mysteries and change the world? Sail Forth takes you into a deep and beautiful planet full of mad scientists, menacing pirates, magical merpeople, and mystifying lighthouse keepers. Each distinct environment in the game introduces new allies to help you uncover more information about this strange blue planet, but in order to survive the dangers lurking on the high seas, you'll have to build up your fleet of ships and arm them with enough firepower to take down some big bad monsters. Giant crabs, ice golems, a kraken; these creatures may be hiding the secret to the biggest mystery unknown to the inhabitants of the Deepblue, if you're outfitted enough to face them.

Key Features

30+ hours of gameplay spread across 7 unique worlds
Intriguing and multifaceted narrative with different factions, side quests, and bosses
Realistic sailing mechanics and an auto-sail option to suit different playstyles
Procedurally generated oceanic world with a dynamic day-night and weather system
Fishing, racing, photography, and more side quests and minigames
Ambient and responsive soundtrack for full immersion
In addition to today's news about the delay, Sail Forth has received a new trailer. Give it a look below to see new characters, quests, battles, and more.
Source: The Quantum Astrophysicists Guild PR
Leave a Reply