Sakurai is buying Smash Bros. Ultimate staff home office furniture through Sora to work efficiently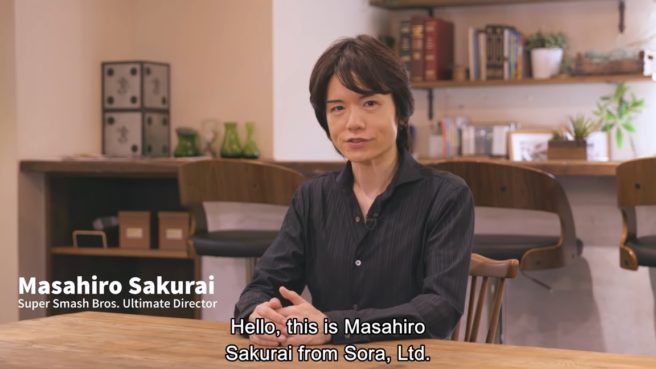 In Masahiro Sakurai's latest column in Famitsu, the Super Smash Bros. director detailed more positives and negatives of working from home. During this period, he's realized that suddenly making a home environment into a work environment is easier said than done, noting that it's hard to work efficiently without proper ergonomic seating, desk space, and partitioning.
Sakurai decided to do what he could to help all the staff members working from home, as he described in the column, via our translation:
"I decided to create a Sora Co., Ltd. company budget to support everyone working from home.

As long as they're a team member on Super Smash Bros. Ultimate, we'll buy furniture for them to work from home. They can even choose what they need without restrictions: desks, chairs, monitors, monitor mounts, simple partitions, soundproof floor mats, webcams, headsets, video switchers, small tables, and so on."
Sakurai went on to say that this offer is for all team members on Smash Ultimate – not just full-time Bandai Namco employees, but also staff members on loan from other companies, and those employed through a temp agency. All employees can keep these items as personal furniture after work from home orders are over, too.
Leave a Reply