Salt and Sanctuary physical release out now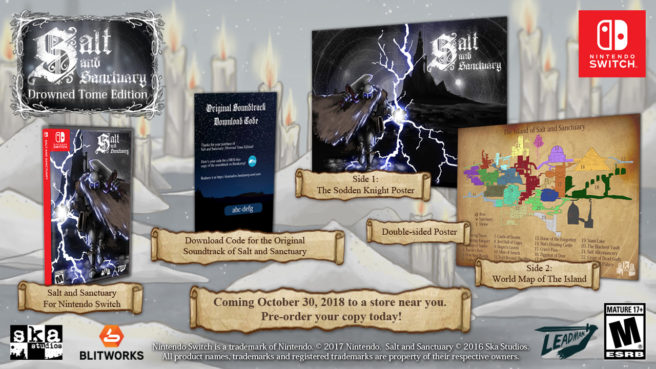 Salt and Sanctuary was announced for physical release back during the summer. Originally, it was planned to be out at the end of October. The game would eventually miss that target, but has now launched today.
Salt and Sanctuary: Drowned Tome includes the cartridge, a full manual, a double-sided poster featuring the Sodden Knight on one side and a hand-drawn world map of the island on the other, and a download code for the Salt and Sanctuary original soundtrack. Pricing is set at $29.99.
Source: Leadman Games PR
Leave a Reply