Sci-fi action game Bomber Fox due out on Switch this week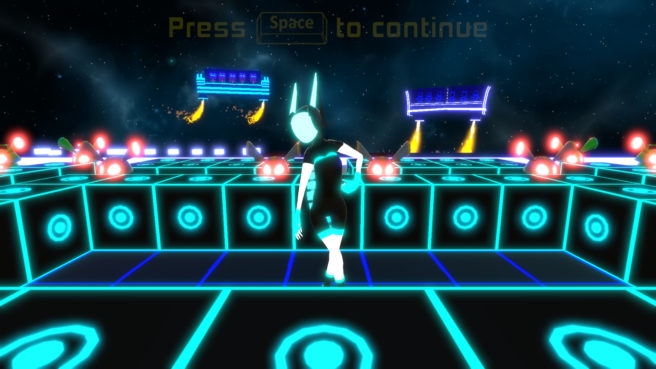 Forever Entertainment has announced that it's publishing Laughing Fox Games' sci-fi action game Bomber Fox on Switch. It will release on September 17.
We have the following overview and trailer for Bomber Fox:
Bomber Fox is an action, sci-fi-themed game of the new generation, with an emphasis put into the dynamic gameplay, diverse level design, and innovative game modes.

Play as Fox – the space cyborg, who has to win the grand robot-fighting tournament, to be granted a chance to go back home!

Tackle enemy hordes in challenging battles – alone or with a friend, or try the VS mode for up to 4 players!

Features:
Teach Those Robots A Lesson!
Armed in laser bombs, face the swarm of enemies! You're just one, but for the planet's inhabitants who saved you, you're the last hope.
Complete the story mode alone or with a friend and tackle 60 demanding levels in classic campaign and 25 crazy levels in sub campaigns.
Test your skills in 5 different game modes, unlocked along with the story mode progression.
Challange your friends on 20 unique maps in a VS mode (up to 4 players).

Discover New Game Modes
Bored of the mindless slaughter? Bomber Fox is so much more! Try the unique Game Modes:
Survival Mode: repel the enemy hordes and dodge bombs falling from the sky.
Exit Mode: swiftly evade enemy robots and find the perfect way to reach your goal.
Collect Mode: locate all the trophies on the map.
Boss Mode: face the mighty bosses with diverse fight scenarios.
Elimination Mode: do it the classic way and destroy every single enemy.

Maps Like You've Never Seen Before
With brand new blocks and opponents, gameplay will give you an unforgettable experience.
Discover new blocks: some of them are particularly durable, some explode making a chain reaction, and others will be useful to open passageways and for crashing enemies.
Defeat enemy robots but be aware, they can fly over obstacles, shoot lasers, temporarily accelerate, and even create new units.
Do it all with style: choose between 18 different in-game skins for your character.
Bomber Fox will be sold digitally for Switch via the eShop.
Leave a Reply