Sea of Stars will have in-game cinematics, New Game+ and alternate ending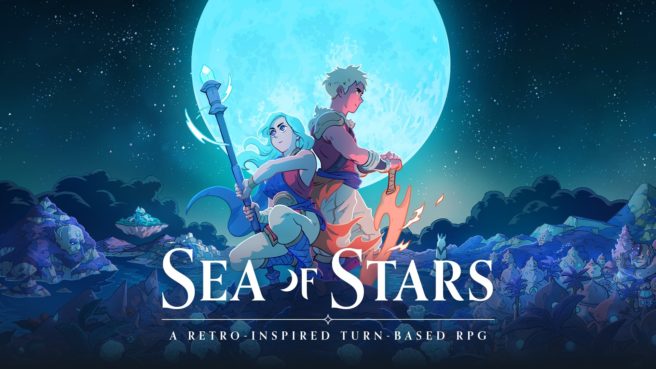 Sea of Stars continues to perform well on Kickstarter, and has reached a number of stretch goals over the past few days. Aside from "Single Player+" and a bonus dungeon, other goals have also been reached for in-game cinematics in addition to New Game+ and an alternate ending. We'd also be remiss if we didn't mention that a behind-the-scenes documentary will be produced.
For fans of boxed copies, you'll be happy to hear that Sabotage has teamed up with Limited Run Games to offer an early backer exclusive physical edition. It will feature a unique alternate cover by artist Bryce Kho, and this edition will only be available to backers.
Here's a look: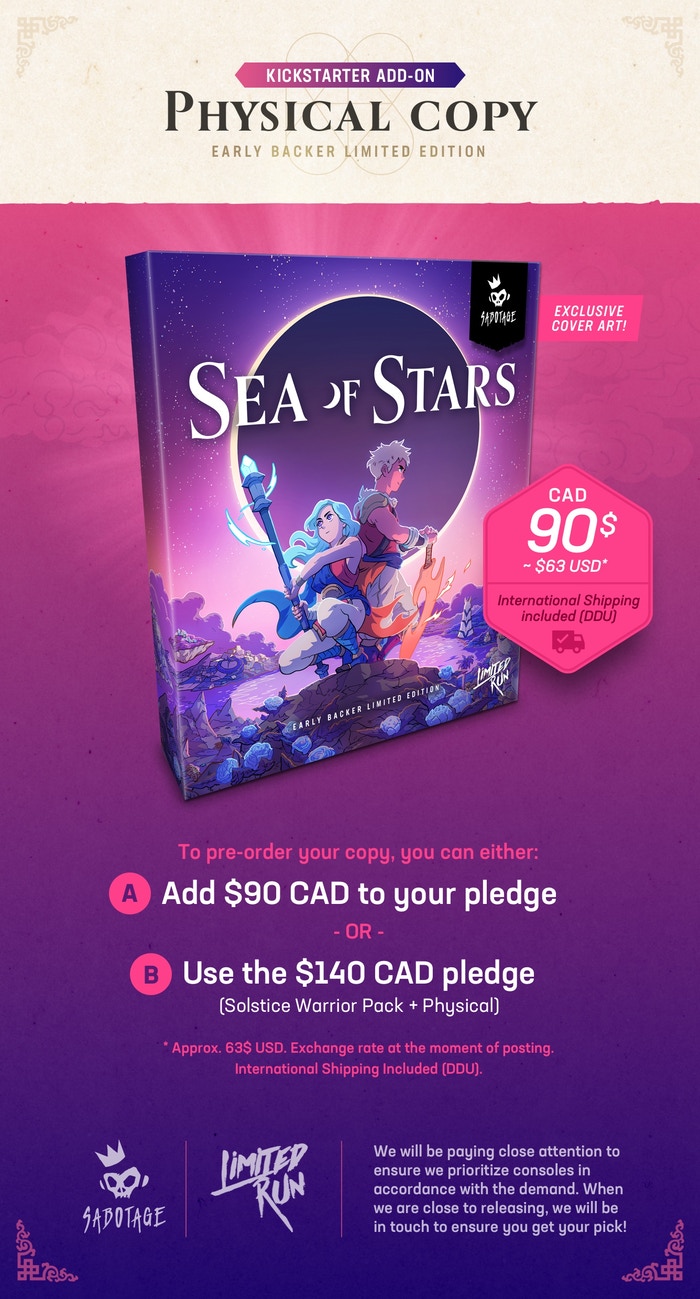 There are about two weeks remaining in the Sea of Stars Kickstarter campaign, so there's still time left to contribute and secure this unique physical version. The official page is located here.
Leave a Reply