Second season confirmed for the Ace Attorney anime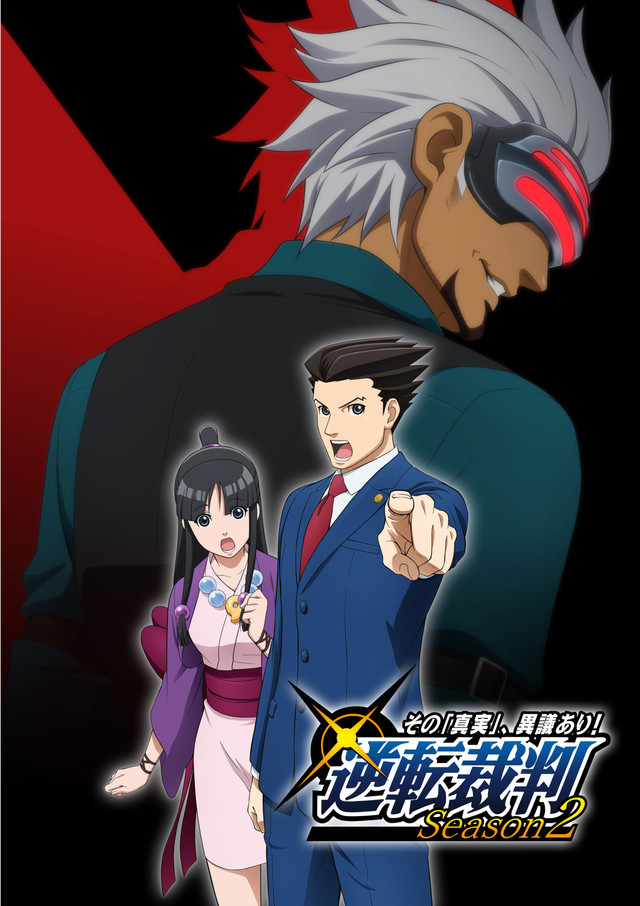 The official website for the Ace Attorney anime reveals that a second season is on the way. It's going by the title Gyakuten Saiban ~ Sono "Shinjitsu," Igiari! ~ Season 2 (Ace Attorney ~To That "Truth," Objection! ~ Season 2).
The first piece of art, pictured above, features Godot from Phoenix Wright: Ace Attorney – Trials and Tribulations. A-1 Pictures will once again handle the anime's production while series creator Shu Takumi will be collaborating.
The cast is as follows:
Yuuki Kaji as Phoenix Wright/Ryūichi Naruhodō
Aoi Yūki as Maya Fey/Mayoi Ayasato
Masashi Tamaki as Miles Edgeworth/Reiji Mitsurugi
Chie Nakamura as Mia Fey/Chihiro Ayasato
Masami Iwasaki as Dick Gumshoe/Keisuke Itonokogiri
Tooru Nara as Larry Butz/Masashi Yahari
Director Ayumu Watanabe, series writer Atsuhiro Tomioka, composer Kaoru Wada, and character designer and chief animation director Keiko Ōta are also on board for the anime. Yukiko Imai will act as assistant director.
The second season of the Ace Attorney anime debuts in Japan this fall.
Leave a Reply