SEGA Ages Alex Kidd in Miracle World coming soon to Switch, features detailed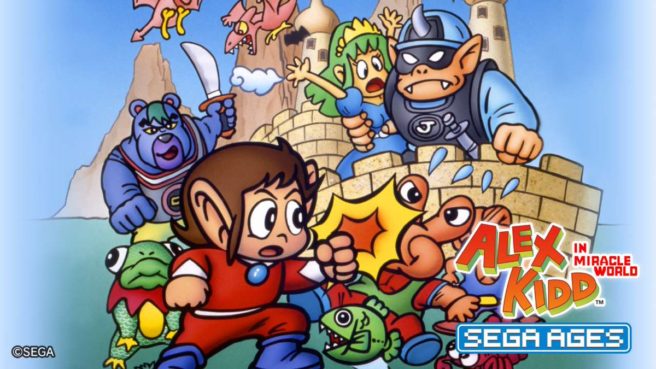 SEGA has announced that Alex Kidd in Miracle World will be the next SEGA Ages game on Switch. It has not been dated, but is due out soon.
Alex Kidd in Miracle World on Switch keeps the fun of the original while utilizing the FM sound unit. Original Mode and AGES Mode will be separate. The Game Over function has also been simplified – there's a Helper Mode in which you can rewind up to five seconds, making it easier for people who aren't used to action games. At the start of all the important stages, the team has incorporated newly drawn scenes set to the Sukopako Cycle theme (a track previously unused in-game); they aimed at a more "completed" version of the original.
Leave a Reply