SEGA Ages Fantasy Zone details, screenshots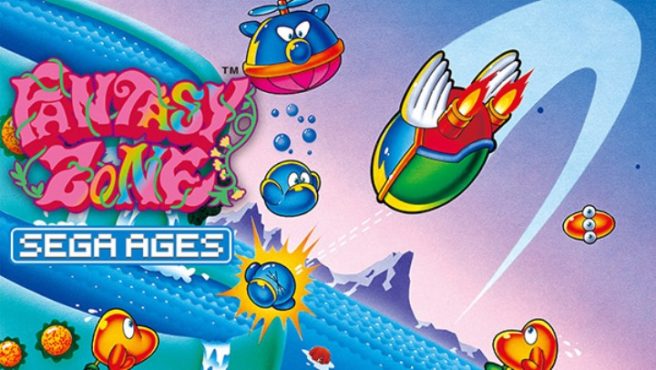 The official website for SEGA Ages Fantasy Zone has opened, providing the first official details and screenshots for the Switch release. We've rounded up all of the news below, courtesy of Gematsu.
Coin Stock System
– "Coin Stock": assist feature for players who may not be good at shoot 'em up games
– In the game, your bank increases in proportion to the amount of coins you collect
– As your bank increases, useful options to increase the time limit for shots and amount of coins enemies drop will become available
Extra Bosses
– By meeting certain requirements while playing, original boss characters that appeared in versions such as the SEGA Mark III version will barge their way onto the screen
– Enjoy arcade-quality extra boss battles
– Settings can be configured in the options menu.
Upa-Upa Mode
– Alternate mode starring Opa-Opa's younger brother Upa-Upa
– No shop bubbles
– Can start playing by withdrawing your savings from the Coin Stock
– As long as you have the budget for it, all weapons can be used at any time
– The ending is also slightly different from the original mode
Time Attack Mode
– Attempt to clear the arcade version from beginning to end in as little time as possible
– You have infinite lives, so there are never any "Game Overs"
– Anyone can make it to the last boss as long as they fight on
Other SEGA Ages features
– Both the initially shipped arcade version and the new arcade version are included in SEGA Ages Fantasy Zone
– Unique, trivial elements such as the "Base Marker" that indicates the position of your base off-screen
– Regular SEGA Ages elements such as online leaderboards, replays, and HD Rumble are also supported
SEGA Ages Fantasy Zone launches soon for Switch in Japan, followed by the west in the future.
Leave a Reply