SEGA Ages Sonic the Hedgehog 2 releasing on Switch this month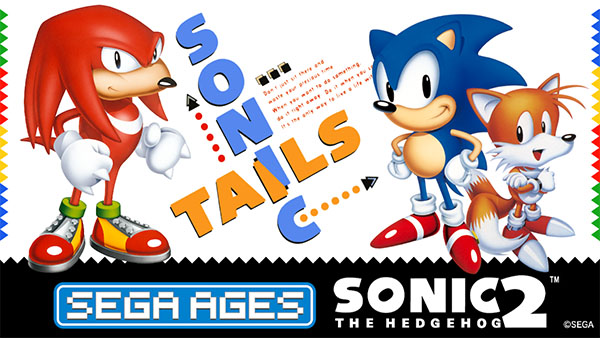 Puyo Puyo 2 isn't the only SEGA Ages game heading to Switch in the west this month. Arriving on the same day is Sonic the Hedgehog 2, which is planned for February 20.
Here's an overview of the game:
Hailed as one of the most successful games for the Genesis (Mega Drive), Sonic The Hedgehog 2 garnered critical acclaim swiftly after its 1992 release. Follow Sonic and Tails (in his series debut!) as they team up against the nefarious Dr. Eggman in order to save the Chaos Emeralds from the clutches of evil.
For its SEGA Ages debut on Switch, Sonic the Hedgehog 2 will include the "drop dash" feature (introduced in Sonic Mania) that lets players spin dash in mid-air to quickly gain speed, Super Sonic Mode which lets you play as the overpowered hedgehog right from the start, a Time Trial mode with online rankings, and Knuckles the Echidna.
SEGA Ages Sonic the Hedgehog 2 will cost $7.99 on the Switch eShop.
Source: SEGA PR
Leave a Reply