SEGA looking to take Sonic to the next level with Frontiers, new "combat styles" and more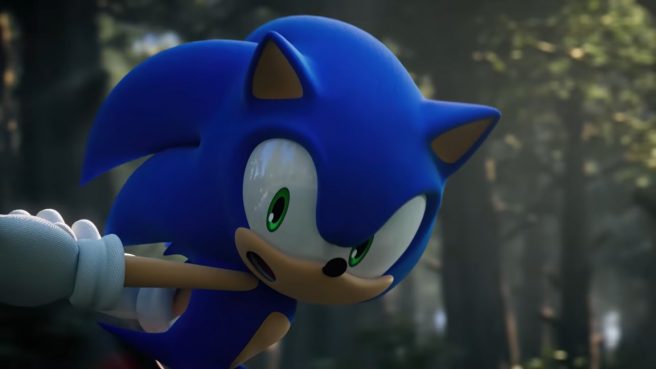 Sonic Team creative officer Takashi Iizuka has spoke further about Sonic Frontiers as part of a new interview with GamesRadar.
There's still much to be learned about the game even though it was technically first announced last May. At The Game Awards last month, SEGA unveiled a proper teaser trailer.
Iizuka had this to say about Sonic Frontiers:
"With Sonic Forces, the team set out to create a compilation of high-speed Sonic action games that flipped the usual Sonic storyline on its head, taking place in a world where the evil Dr. Eggman had prevailed. Within this new storyline and world, we created new Sonic environments and characters like the villain Infinite. With Sonic Frontiers, we are challenging ourselves to deliver an all-new style of Sonic action adventure. We're once again expanding the Sonic Universe, bringing in new environments and additional features, to create a totally new type of open-zone experience."
Iizuka also spoke about the challenge of implementing Sonic's well-known speed and combat skills in open-zone areas:
"We focused on bringing Sonic to the next level and ensuring that he's fully represented as the character that fans know and love while still making his new form exciting."

"We pay extremely close attention to getting all the little Sonic details right to make sure that Sonic's signature speed and characteristics remain consistent across every gaming iteration. With Sonic Frontiers, we'll introduce new combat styles to bring Sonic's signature dexterity onto the battlefield, and the new exploration options obviously play into his iconic speedy nature."
Sonic Frontiers launches on Switch in Holiday 2022. Additional information will follow later in the year.
Leave a Reply