Shakedown: Hawaii will feature Arcade Challenges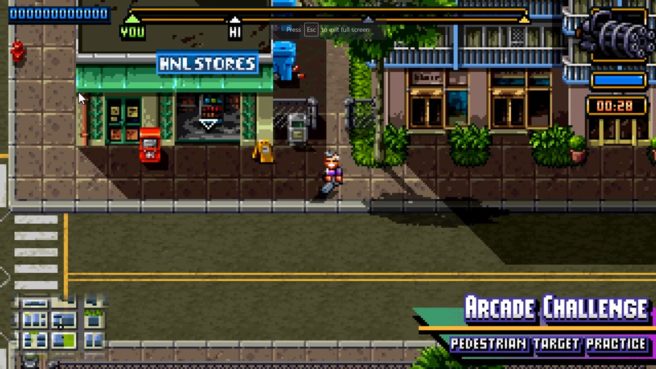 Retro City Rampage featured over 40 Arcade Challenges that players could tackle. In the spiritual successor Shakedown: Hawaii, Vblank Entertainment is bringing the idea back.
Vblank posted a brief teaser this weekend showing one of these challenges in action. Below, you can get a look at Pedestrian Target Practice, which has you mowing down civilians.
Leave a Reply