Shantae: Risky's Revenge Director's Cut Wii U release approaching, Half-Genie Hero enemy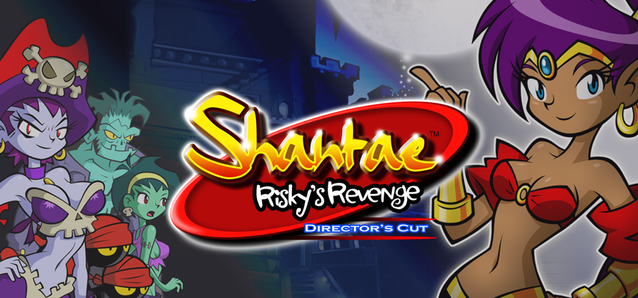 Shantae: Risky's Revenge originally landed on DSiWare back in 2010. It's been on several platforms since then, and WayForward is now gearing up to bring it to the Wii U eShop.
The studio wrote in a Kickstarter update for Shantae: Half-Genie Hero today:
"Breaking news today for Shantae fans! Shantae: Risky's Revenge Director's Cut is moving into submissions at Nintendo of America and Nintendo of Europe. Now Wii U owners will be able to play the most popular Shantae game on the planet, with all of those fancy bonus features like the new Warp System, improved balancing, HD illustrations, and the infamous Magic Mode Costume!"
In other news, here's a look at Tuki, an enemy in Shantae: Half-Genie Hero designed by a fan: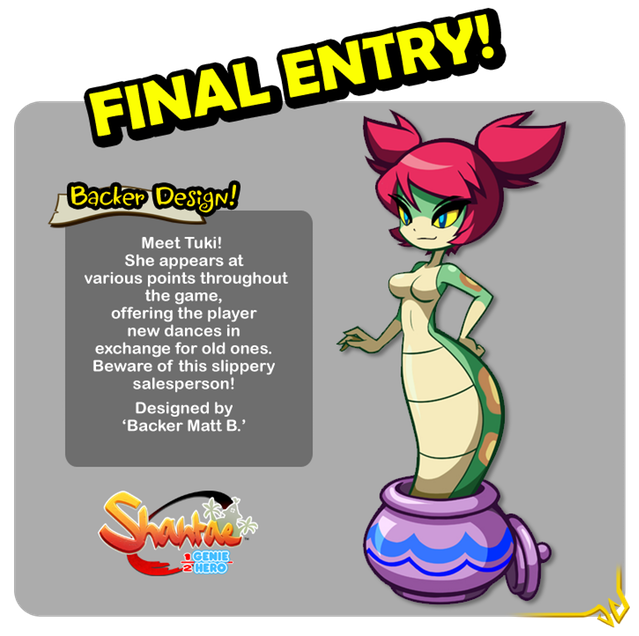 "This is it! The final Backer Enemy to appear in Half-Genie Hero! Say hello to Tuki, the sneaky, snakey seller of magical secrets by Backer Matt B! Matt B worked with our Matt B on several designs, and eventually landed on this devious shop keeper rather than a traditional combat enemy. Tuki will appear at various points throughout the game to offer the player new dances in exchange for old ones. What could go wrong? Traditional enemy? – No. Interesting choice? Abso-slither-lutely!""
Thanks to Andrew for the tip.
Leave a Reply