Shatter Remastered Deluxe release date set for November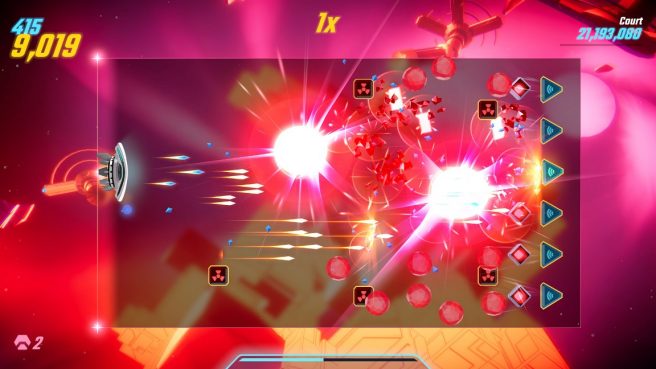 Original (9/25): Thanks to a Switch eShop listing, Shatter Remastered Deluxe now has a release date. A store page has the game down for November 2, 2022.
We first heard about Shatter Remastered Deluxe back in May. It's a redone version of the brick-breaking title with improved visuals, a modernized UI, a remixed and remastered soundtrack, and more.
Here's an overview of the game:
Shatter returns with a modernised UI, and multiple visual improvements. Re-experience the highly acclaimed original soundtrack, remixed and remastered in 5.1 surround sound.

Travel through 10 distinct worlds and battle 9 unique bosses; packed with amazing physics effects, power-ups and special attacks. Take control of the playing field with the innovative "suck and blow" mechanic, altering the game to your benefit and charging up ultimate ability SHARDSTORM.

Key Features

Vibrant 3D style presented across 10 distinct worlds.
A unique "Suck and Blow" mechanic that gives you more control when targeting attacks.
71 levels of intense action that present new challenges as you progress.
9 incredible Boss battles that will push your brick-breaking skills to the limit.
Includes five game modes:
Story: explore the full Shatter Remastered Deluxe experience across 71 exciting levels.
Endless: stay alive as long as possible to chase your highest score.
Boss Rush: take on all 9 bosses back to back in the ultimate challenge.
Time Attack: get the highest score you can in a limited time.
Couch co-op: Team up with a friend and compete for the best score.
Global leaderboards so you can track your high scores against the best brick-breakers in the world.
Highly acclaimed original synthwave soundtrack, remixed and remastered in 5.1 surround sound.
---
Update (9/27): A new trailer accompanying the release date news for Shatter Remastered Deluxe can be found below.
Leave a Reply