Shin Megami Tensei V producer asks fans to wait a little while longer for news on the game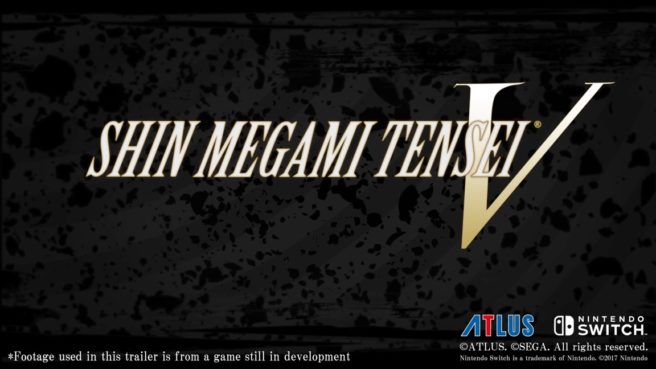 Shin Megami Tensei V was one of the first games officially announced for Nintendo Switch, yet we've heard very little about it since its reveal, presumably because the game was still in its very early development stages when it was announced. The last time we heard about the game was back in August, when the game's producer, Kazuyuki Yamai, assured fans that Atlus was hard at work on the game and that news would be shared at a later date.
Well, that date is..not quite today. In this week's issue of Famitsu magazine, several Atlus developers shared their plans and hopes for 2019. Among them was Kazuyuki Yamai, but he didn't really have anything substantial to share about Shin Megami Tensei V. He says that the team is still steadily working on the game, and that he's sorry that he can't disclose the date of the next reveal. Working with Unreal Engine 4 and implementing various details in the game is taking some more time, and he would be happy if fans could wait a little while longer for news.
Leave a Reply