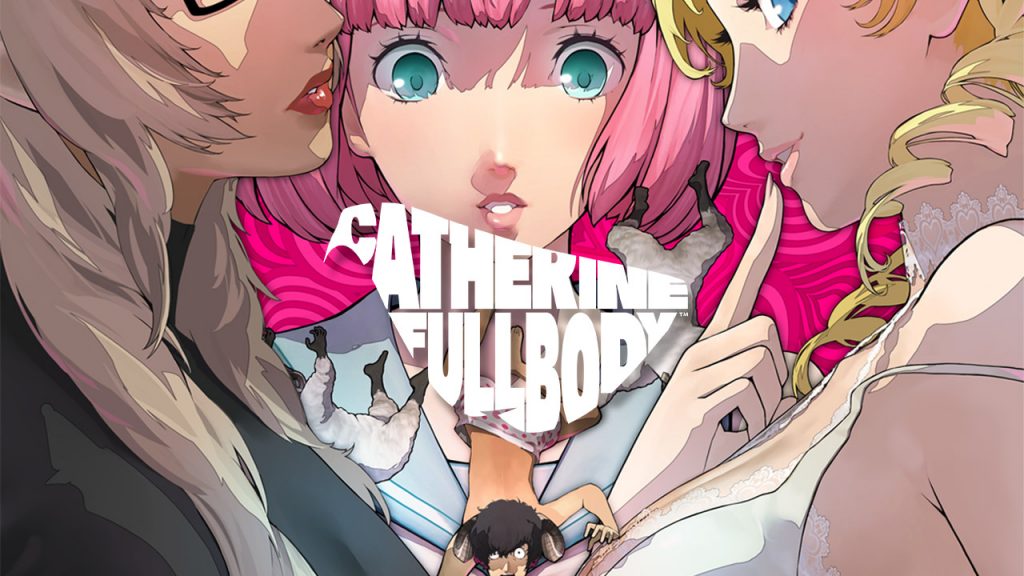 Catherine: Full Body is out now on Switch. To celebrate, Atlus has readied a new launch trailer, which we have below.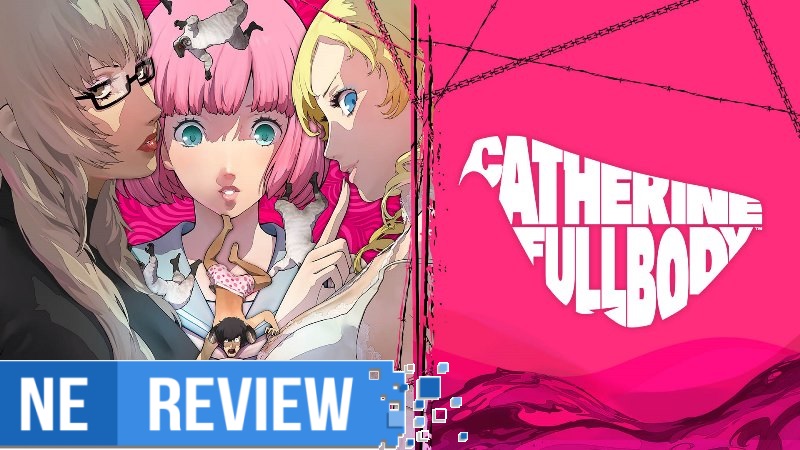 System: Switch
Release date: July 7, 2020
Developer: Atlus
Publisher: Atlus
---
Atlus is one of the most consistent developers and publishers when it comes to providing unique and quality content thanks to its RPGs that have some of the best storytelling in gaming. Interestingly, even though the company is well-known within the industry and avid RPG fans, it still has a fair share of niche titles that always felt like they deserved more attention such as Trauma Center, Growlanser, and Etrian Odyssey – just to name a few. Even though it's been re-released before, there's a surprising amount of people I've spoken to that have never heard of or played the game, but now Catherine: Full Body on Switch gives the game another spot in the limelight. Fortunately, Catherine looks and feels better than ever before on Nintendo's console in a way that feels like a perfect fit.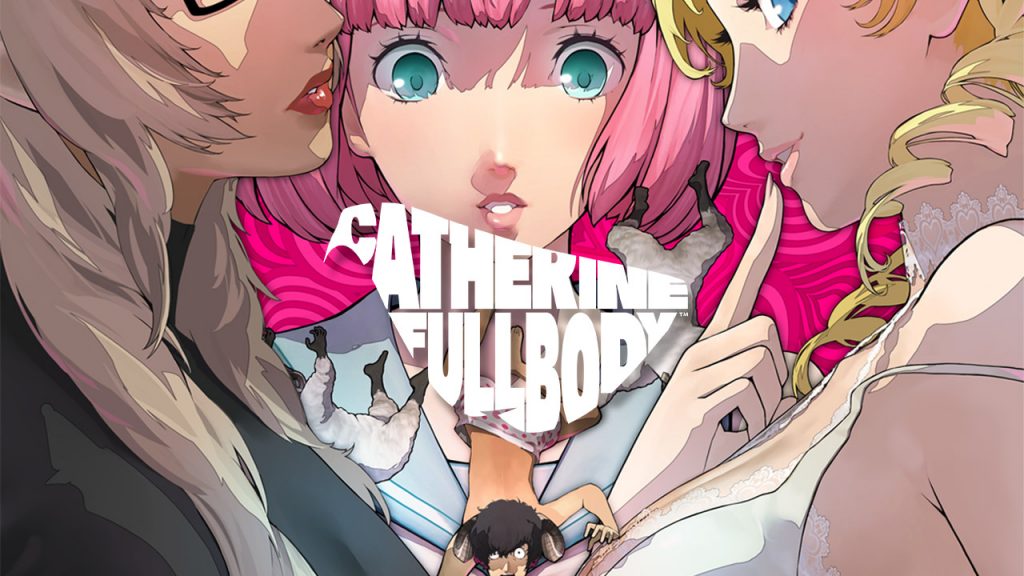 Catherine: Full Body isn't exactly a new game. The original version came out about a decade ago, and the "Full Body" edition previously hit PlayStation platforms in 2019. Now Catherine is finding its way to Switch, and though it's been around the block for awhile, Atlus still has some restrictions in place for video uploads and streaming.
Details regarding those restrictions were shared on Atlus' official Japanese website. The company notes that videos of footage and audio from the game can only be used for personal use and cannot be used to make a profit. Additionally, the copyright information for "ATLUS" and "SEGA" need to be included. And perhaps most notable of all, players are forbidden from sharing videos and screenshots from the Golden Theater story mode, 6th day all the way to the ending.
Atlus has had similar restrictions in place for its other titles such as Persona 5 and Persona 5 Royal. If Atlus shares an official statement for English players, we'll pass that along.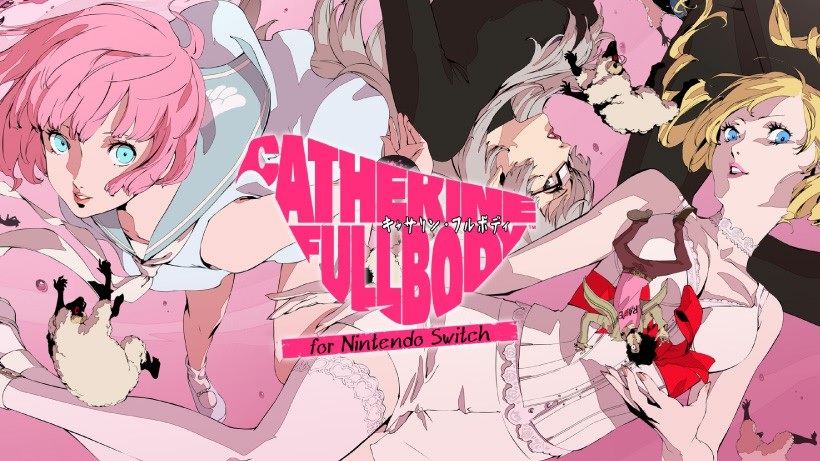 Atlus has readied a new commercial for Catherine: Full Body to promote the upcoming release on Switch. We have the advert below.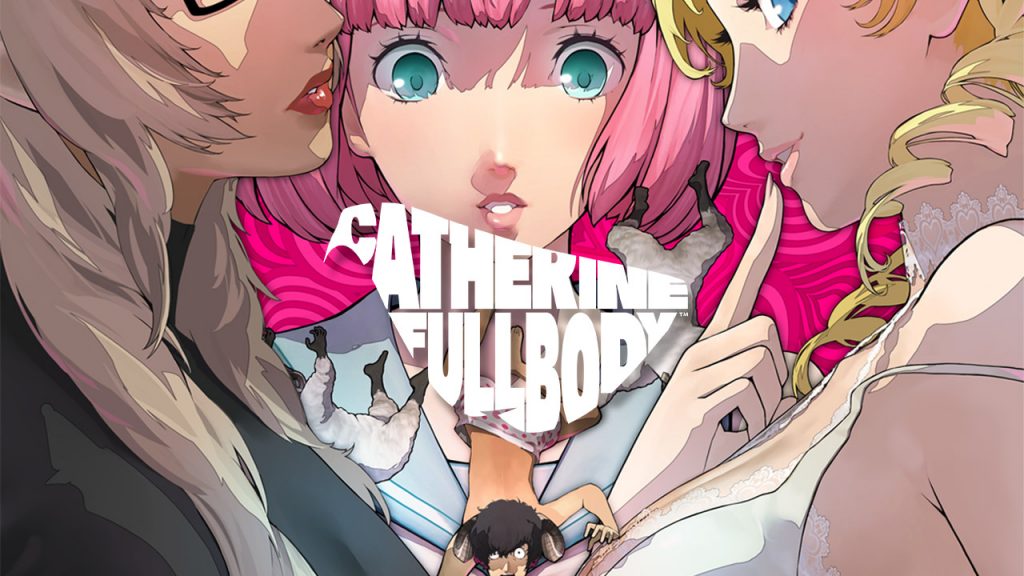 Catherine: Full Body was present during the New Game+ Expo broadcast today with plenty of footage. View the recording below containing 30 minutes of gameplay.
Catherine: Full Body is due out for Switch on July 7.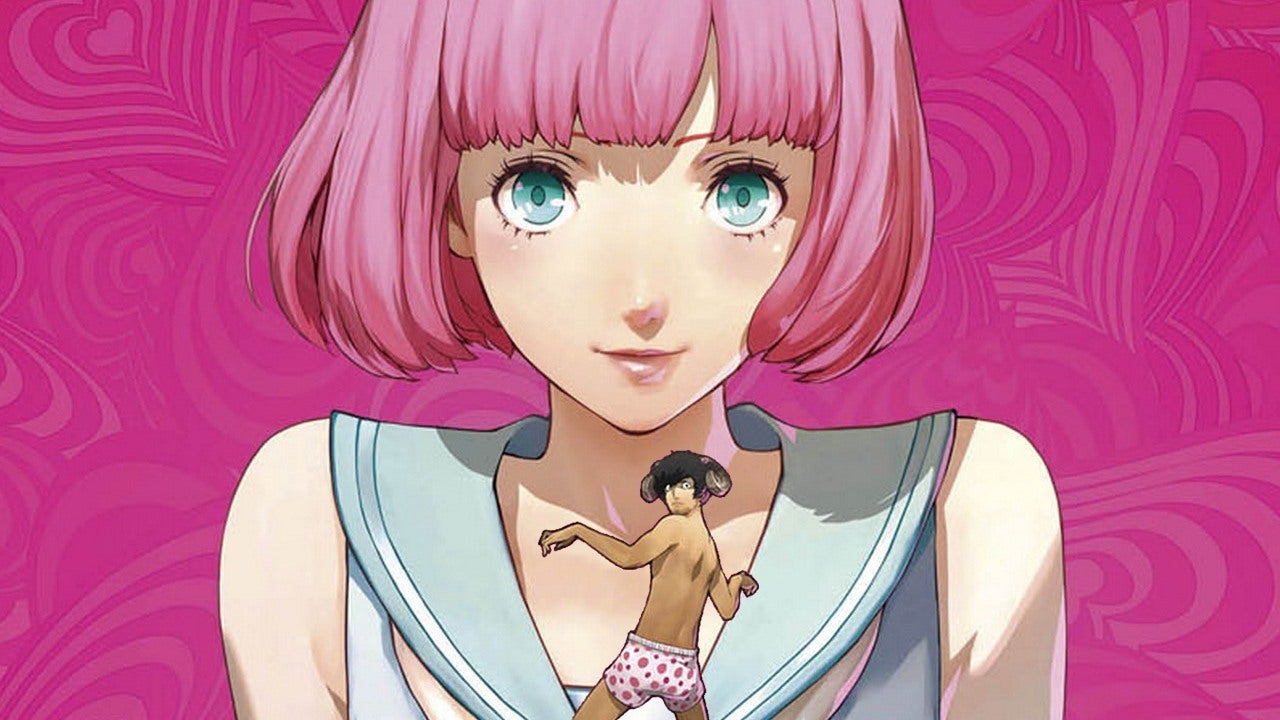 Atlus has shared a new "Puzzle Hearts" trailer for its puzzle title Catherine: Full Body. We've included the video below.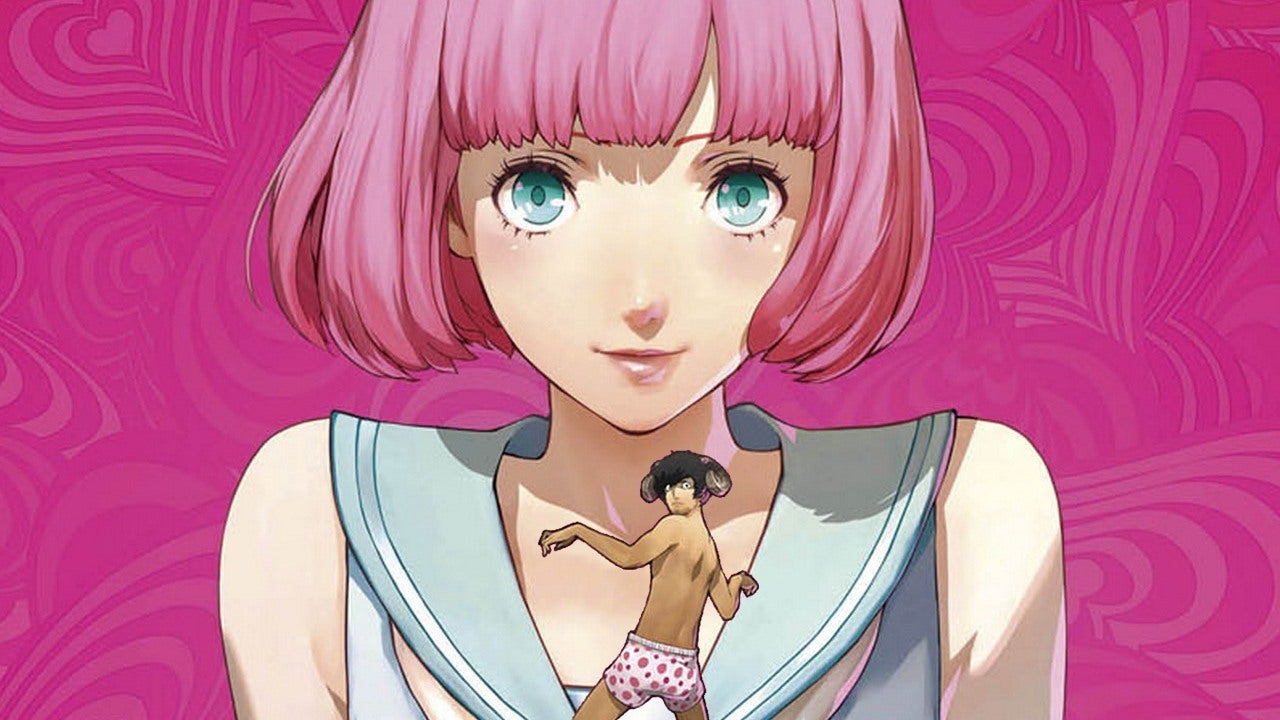 In Japan today, Atlus started the distribution of Catherine: Full Body's demo on the Switch eShop. Check out some footage below.
Catherine: Full Body launches for Switch on July 7.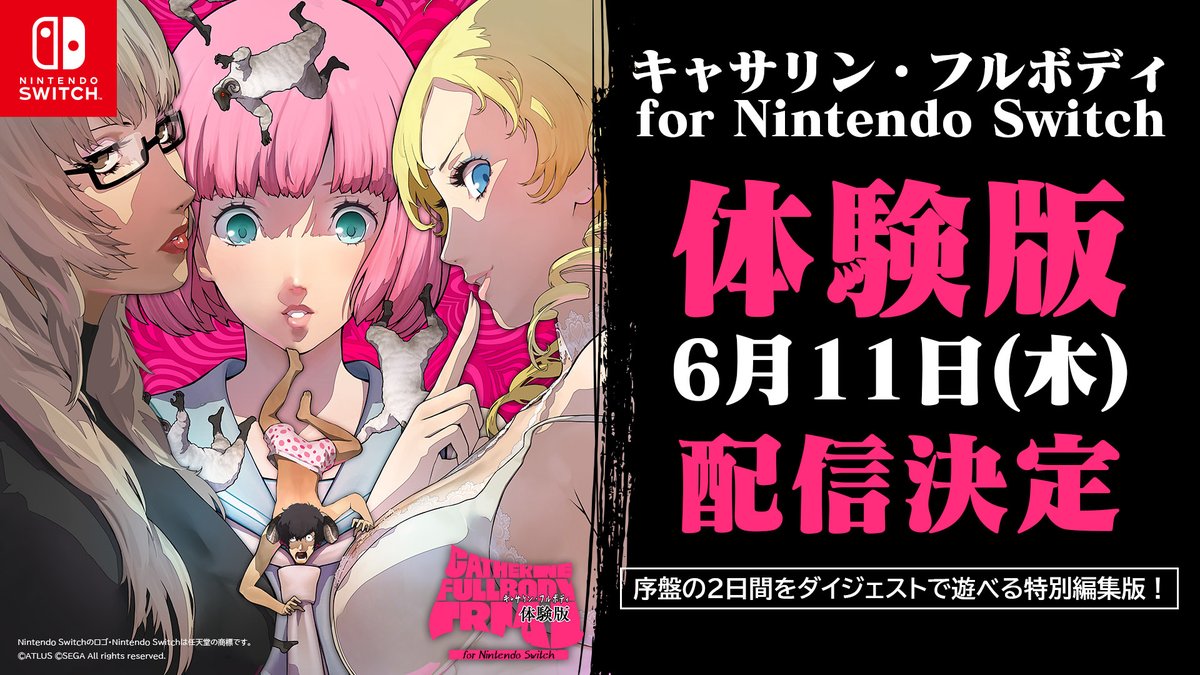 Catherine: Full Body's Switch demo is arriving in just a few days. It'll be going live on the Japanese eShop on June 11, Atlus has announced.
It's possible that we'll be seeing the demo in North America and Europe on the same day. We'll report back when Atlus makes an official announcement.
Catherine: Full Body is due out for Switch on July 7.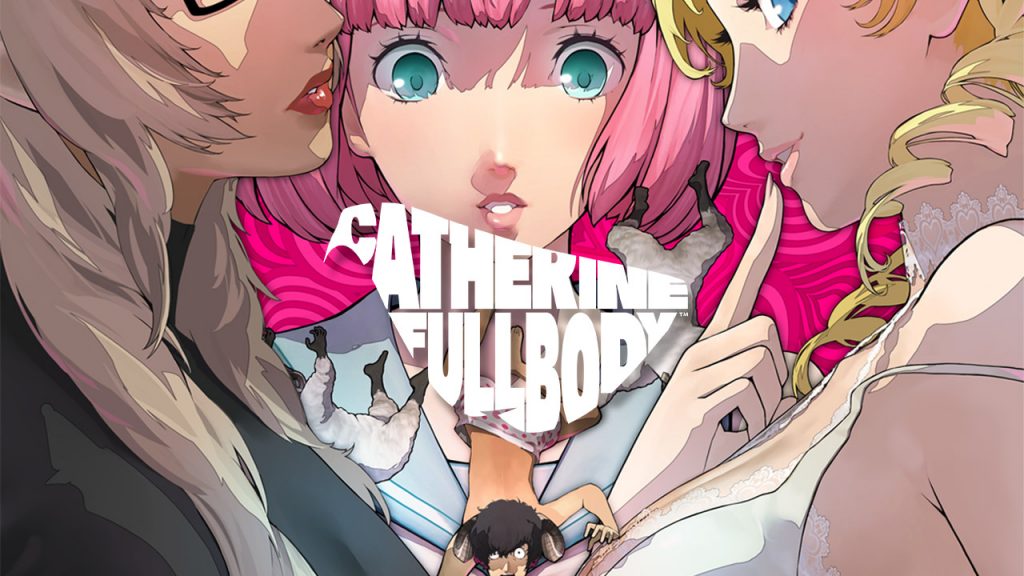 Atlus has published a Q&A on its official Japanese website to provide more information about the Switch version of Catherine: Full Body. It confirms that a demo is on the way, reveals the game's file size, and more.
Here's the full roundup, courtesy of Persona Central: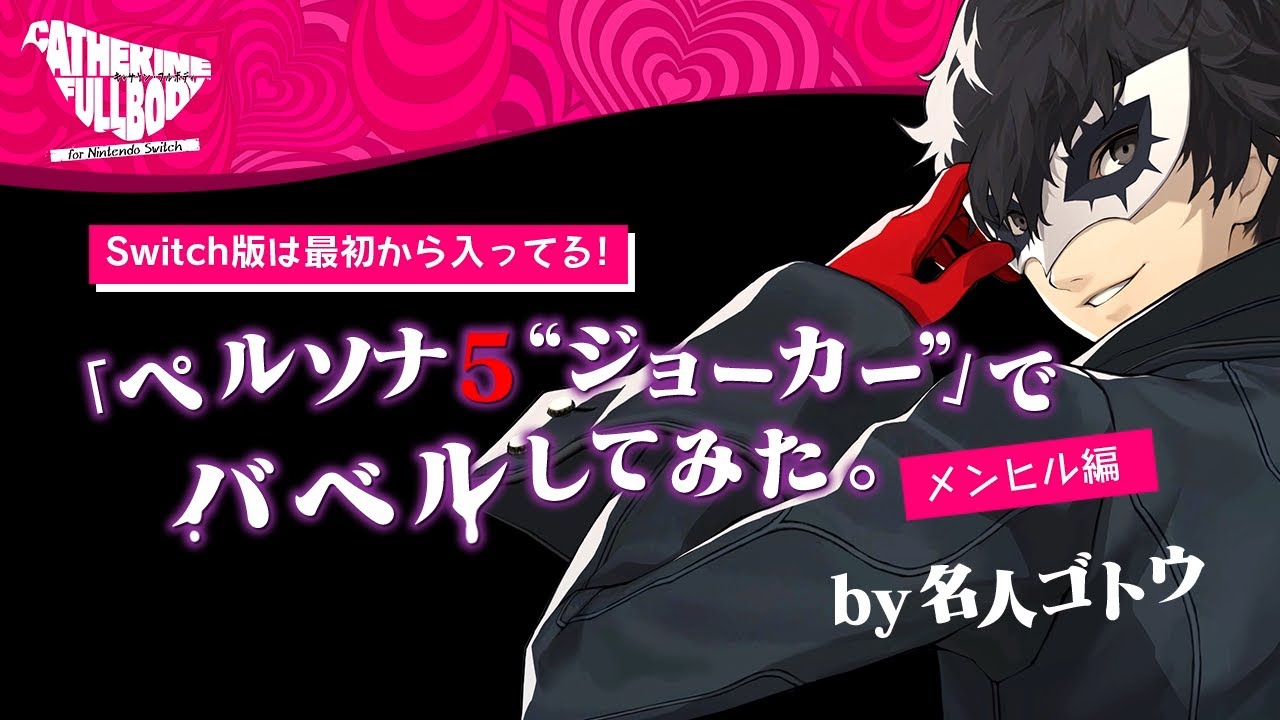 A new trailer has been released promoting Catherine: Full Body for the Nintendo Switch by showing a gameplay segment with Joker from Persona 5. In this video, Joker traverses a second area in the Babel challenge stage know as "Menhir."
Originally, the Persona 5 content in Catherine: Full Body was DLC, but it will be included by default in the Switch version.
It is interesting to note that while this video is meant specifically to promote the Switch version of the game, it uses PS4 gameplay footage. The full trailer is available to view below.
Catherine: Full Body launches on Switch on July 7, 2020 in the West.