Shinobi Refle: Senran Kagura – new details on various "techniques", costumes and more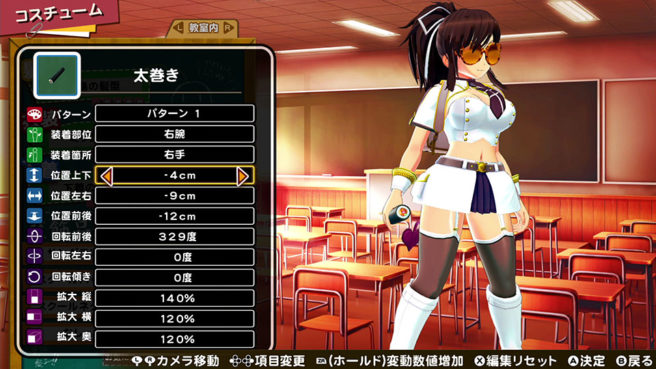 Marvelous has released a bunch of new screenshots and information on Shinobi Refle: Senran Kagura for the Switch, detailing some of the "techniques" you can use as well as some of the costume and customization options. Full credit to Gematsu for the translation.
First up is "Reflexology" – the various massage techniques you can use on Asuka, the game's primary (and seemingly only) character. There are two types of "Standard Reflexology" that you have to use first before you can do anything else – hand and body.
Hand
By touching your hands with hers, the story begins to move. Try to feel her rising pulsation through her hands. Gradually, you will be invited into the innermost depths of her heart. Which side of herself she reveals changes based on the places you touch her hand.
Body
The girl before you projects one side of her. And she seeks your "healing." Try to heal her through touching, rubbing, and skinship. You can see various reactions depending on where and how you touch her.
If you successfully use Standard Reflexology, Asuka's mode will improve, allowing you to use advanced techniques called "Fabulous Reflexology".
Royal Course (Hand Massage)
Try to lead her to high-class healing by lightly use your hands to stimulate her thighs.
Luxury Course (Roller Massage)
Try to lead her to luxurious healing through the pleasant touch of a roller.
Fantastic Course (Brush Massage)
Try inviting her to the fantasy zone by stimulation through careful brush strokes.
Ultimate Course (Electric Massage)
Try to bring about ultimate healing through the pleasure produced by everlasting vibration.
Costumes
You can customize Asuka in a variety of ways, including tons of costumes, accessories and hairstyles.
Leave a Reply