Sin & Punishment 1 and 2 officially hitting the North American Wii U Virtual Console tomorrow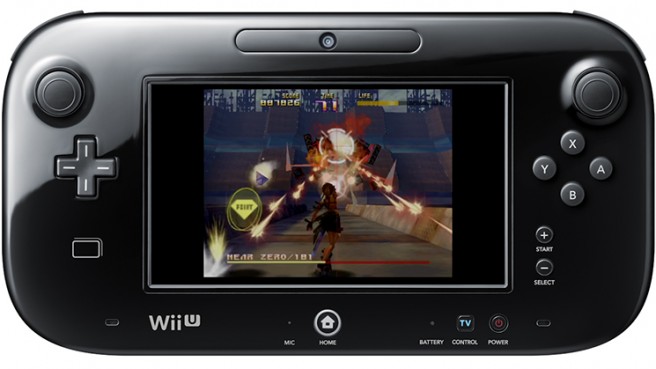 Update: Another listing just popped up on Nintendo's website. Looks like we're getting Sin & Punishment: Star Success tomorrow as well. Pricing is set at $19.99.
And here's the overview:
Take aim, and blast your way through a postapocalyptic world packed with nonstop arcade-shooter action in Sin & Punishment: Star Successor, the sequel to a Japanese Nintendo 64 cult classic. As Isa or Kachi, you'll go on the run and on the defensive, shooting everything in sight as you're bombarded with foes determined to hunt you down.

This intense, adrenaline-soaked thrill ride never lets up from start to finish. Sin & Punishment: Star Successor delivers one-of-a-kind shooter gameplay created by true masters of the genre. Lock and load.
---
Sin & Punishment is launching on the North American Wii U Virtual Console tomorrow, Nintendo's website confirms. You'll be able to purchase the classic N64 game for $11.99.
Here's an overview from Nintendo's listing:
The legendary studio Treasure delivers a high-energy thrill ride gamers recognize as one of the finest Nintendo 64 titles. On a future Earth starved for resources, a new species engineered for consumption has mutated into monsters. Run, gun, and slash your energy sword through level after level of nonstop destruction to end their reign of terror.

Not to be outdone by the action, however, the story line lends the game its soul and draws you even further into the mix. Uncover the intriguing mystery of teenagers Saki and Airan as they go head-to-head with rival groups claiming to protect the Earth. A variety of options and a number of different skill levels are all you'll have to prepare yourself for the full-blown challenge of Turbo Hard mode. Take a deep breath, gather your energy, and feast your senses on this unforgettable high-speed roller coaster of Sin and Punishment.
Sin & Punishment, along with its sequel Star Successor, were rated by the ESRB yesterday. It's unclear when the latter title will be available in North America.
Leave a Reply