Sling Ming hitting Switch this spring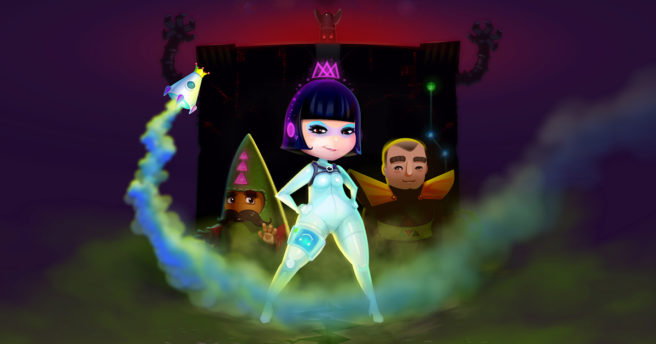 Good Night Brave Warrior announced today that Sling Ming is coming to Switch. Moreover, the title is currently scheduled for Spring 2018.
Sling Ming will have players exploring and solving puzzles in side-scrolling 2D worlds. The game supports both touch and Joy-Con controls.
Here's some additional information and a trailer:
Grab your helmet, princess, you're in for the ride of your life! Hook up to the Oxylane, a transit system that lets you fly through the air, swing around corners and defy gravity. Use it to recover the keys to the mysterious vault beneath the castle. You must stop the great evil that is consuming your kingdom!

With the Oxylane, Sling Ming introduces a totally unique way of exploring and solving puzzles in its side-scrolling 2D worlds:
– Plan your path by arranging the Oxylane nodes, then sling Ming between them
– Rearrange and revisit nodes to solve puzzles
– Survive a mix of action and puzzles that rely on physics, timing or logic
– Enjoy the captivating story, beautiful worlds, catchy music and grand adventure
– Sling Ming controls flawlessly with either touch or Joy-Con, making it perfect for Nintendo Switch.
Source: Good Night Brave Warrior PR
Leave a Reply