Smash Bros. Ultimate reveals new Mii Fighter costumes from Assassin's Creed, Rabbids, Cuphead, Mega Man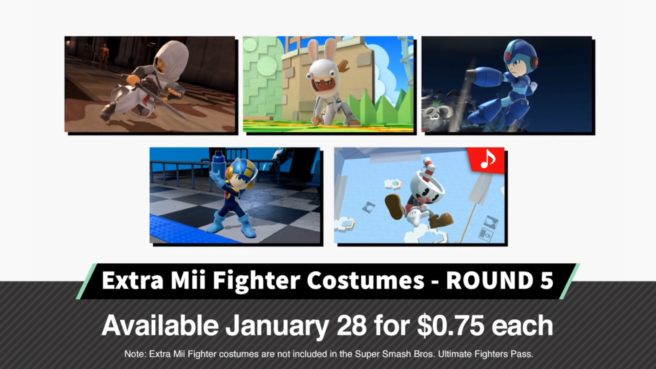 Nintendo has revealed the latest set of Mii Fighter costumes for Super Smash Bros. Ultimate. These include Altair from Assassin's Creed, a Rabbids hat, Cuphead, X and MegaMan.EXE.
Similar to Sans from Undertale, Cuphead's DLC isn't just limited to a costume. Players will also receive the music track Floral Fury.
Leave a Reply